Diese Veranstaltung hat bereits stattgefunden.
Let's Eat Grandma
Veranstaltung Navigation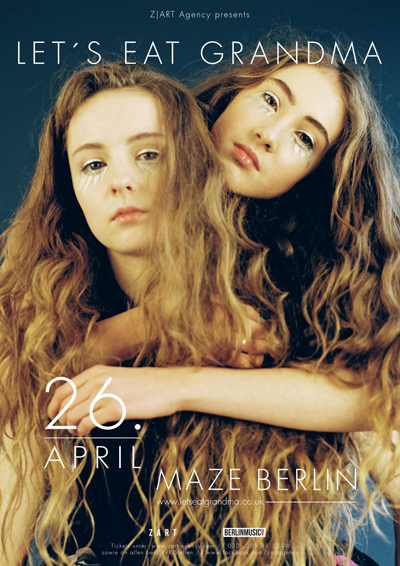 Today, Let's Eat Grandma – the most unique and fascinating duo to have come out of the UK for some time – share a brand new track entitled 'Sink'. The B-side to their debut single, 'Deep Six Textbook', 'Sink' hints towards a poppier side to the band whilst retaining a playful edge, and further showcases the talents of multi-instrumentalists Rosa and Jenny.  Best friends since the age of four, Let's Eat Grandma (now aged 16 and 17) create imaginative and original music that crosses the worlds of experimental pop and progressive weirdness.