Diese Veranstaltung hat bereits stattgefunden.
MM Presents: LISTE NOIRE – ALBUM LAUNCH & BOOTBLACKS (NYC)
Veranstaltung Navigation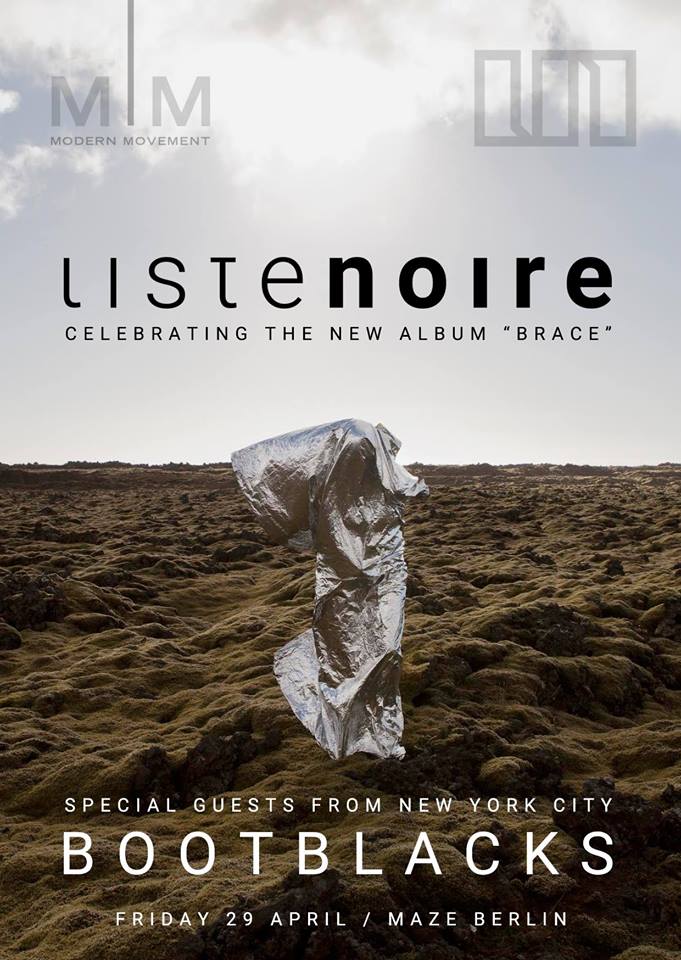 MODERN MOVEMENT PRESENTS:
LISTE NOIRE (FR/SWE)
CELEBRATING THEIR NEW RELEASE "BRACE"
LISTENOIRE is the new incarnation of the art-wave project Velvet Condom. Alice Gift and Oberst P., now joined by new member Kali on guitar and keyboard, are playing what they call "Disco Noir".
The Berlin based French-Swedish trio will celebrate the release of their first full-length album 'Brace.'
Vocals, Guitar / Alice Gift
Keyboard, Programming / Oberst Panizza
Guitar, Keyboard / Kali Fagerberg
BOOTBLACKS (NYC)
Bootblacks are an NYC-based postpunk band who embrace the dancier side of the genre and put on an energetic live show. They will be on tour promoting the release of their new album "Veins", out on Manic Depression Records.
DJs:
HANZEL (HERZSCHLAG)
PRE-OP TRANS (WIERD / DIE PARTY)
JEN BLIX (MODERN MOVEMENT / BRAVE EXHIBITIONS)
: VISUALS :
Kollektive Wahrnehmung
kollektivewahrnehmung.tumblr.com/