Diese Veranstaltung hat bereits stattgefunden.
Foreign State
Veranstaltung Navigation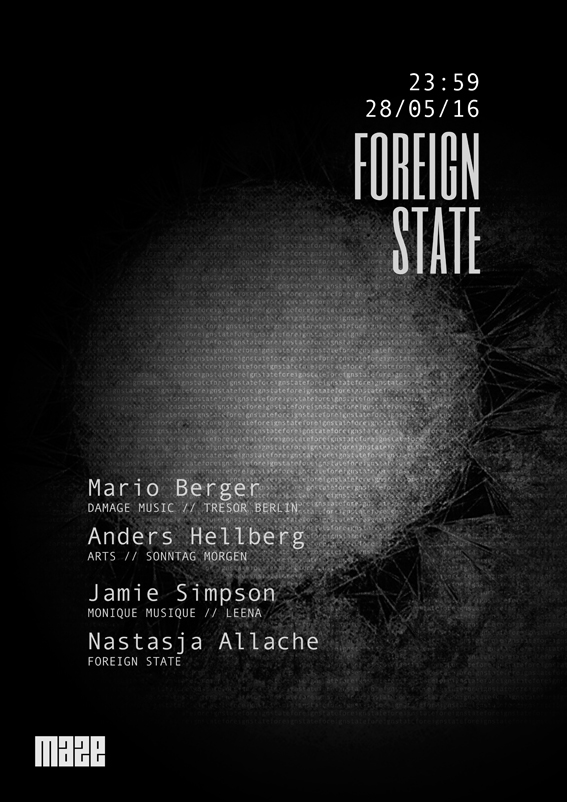 Modern society is slaved to artificial systems, and superficial solutions. We are analysed, targeted and manipulated towards
 outcomes void of compassion and love. Pressure turns to delusion as the individual is unable to distinguish what is real and unreal. 

Foreign State celebrates the return of human dignity; Come as you are, we welcome all.
It's an exciting new event for Berlin, uniting people from around the world for an evening of true expression. Techno showcased as it should be, dark and intense, with the raw energy of a rave and the artistry of innovative producers and DJs. Expect stripped down and stark tracks, driven by percussion and a pounding beat.
'Freedom is being true to yourself'
– Foreign State –
Mario Berger (Damage Music // Tresor. Berlin)
Anders Hellberg (Arts // Sonntag Morgen)
Jamie Simpson (Monique Musique // Leena)
Nastasja Allache (Foreign State)