Diese Veranstaltung hat bereits stattgefunden.
Rahra Avis – Konzert
Veranstaltung Navigation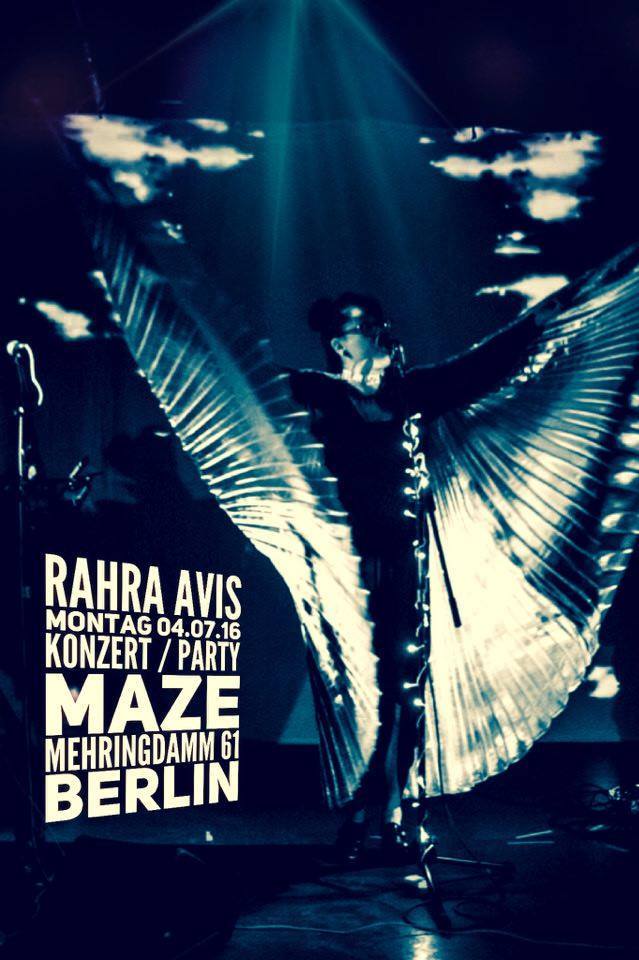 A strange bird born from the blending of Latin-American classic beats
and alternative electronic music.
It´s a band that offers ingenious and original music; music with suggestive and
powerful rhythms, capable of embrace the space with an interactive yet intimate presence.
Rahra Avis, with its "electro-soul-avant garde" style, was born in Barcelona on 2008,
Created by Eugenia Tapia and Andrés Santana, two musicians with very different
trajectories who decided join theirs experiences and influences to create music capable to
express their feelings by merging the Latin, European and Ethnic music.
After a few years of work and development in Barcelona, in 2010 Rahra Avis migrated
to Berlin in order to breathe fresh air, take new influences and continue to grow, create
and learn without loosing its own language.