Diese Veranstaltung hat bereits stattgefunden.
PONY ASTEROID & TERESA CABALLO
Veranstaltung Navigation

Nachdem Pony Asteroid mit Placebo zusammen in Südamerika gespielt und mit dem Grammy-Award-Gewinner Reuven Amiel ihr Official Debut Album produziert haben, sind sie von Miami nach Berlin gezogen. Die symbolisch bildhaften Texte sind ernst und ironisch zugleich. Es geht um eigene Erfahrungen, die sich mit de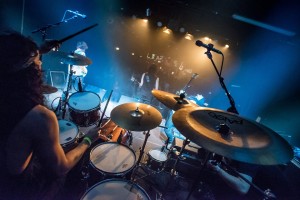 m Alltag und gesellschaftlich existenziellen Problemen beschäftigen.
Die Musik involviert Elemente von Rock, Industrial, Psychedelic, Punk und Elektro und lässt sich wohl am besten als leidenschaftlich, intensiv und vital beschreiben.
———-
Pony Asteroid is a statement. The combination of arena rock riffs with a blend of electronic sounds is best witnessed right there when it's happening. Having supported Placebo, being aired on different german radio stations and currently working on their debut album with Grammy Award-Winning producer Reuven Amiel in Miami, this band is surely something not to miss.
—————————————————————————————————-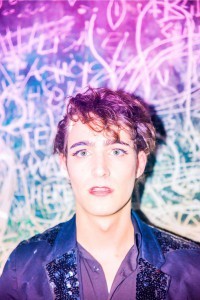 Teresa Caballo ist ein Berliner Synthwave-Künstler, der seine Hörerinnen und Hörer mitreißt in die schillernden Welten der 80er Jahre. Aufgewachsen mit den Klängen dieser Ära der Popmusik und inspiriert vom Leben in der Großstadt, kreiert der Musiker einen sehr modernen, leidenschaftlichen und tanzbaren Sound. Ihn fasziniert der maschinelle Aspekt elektronischer Musik, die Perfektion und Exaktheit, die mit dieser erreicht wird. Mit dieser Vorliebe schafft er einen spannenden Gegenentwurf zur heutigen, oftmals so unsteten Zeit.
———-
Teresa Caballo is a Berlin-based synthwave musician who draws the listener into the glamorous world of the 80s. Grown up with the tones of this colourful decade of pop music and inspired by the big city life, Teresa Caballo creates his very own, modern, tempting and danceable sound. He is fascinated by the artificial aspect of electronic music, its perfection and precision. According to his preferences the artist conceives an exciting alternative draft to the changing and rushing times we live in.
https://soundcloud.com/caballomusic
https://www.facebook.com/caballoofficial
https://www.youtube.com/channel/UCtE4jwzzUghHe-eV2a1g6SA https://twitter.com/CABALLOmusic
https://caballomusic.bandcamp.com
—————————————————————————————————-
IGGY IN THE FRIDGE
Iggy in the Fridge is a Berlin-born DJ project by Fabio Malerba and Ercole Genitle.
The name takes inspiration from David Bowie and Iggy Pop living together in Berlin and the alleged urban myth about Mr Bowie constant complaining about Iggy Pop always eating his food (Bowie's) and emptying the fridge.
Very dance floor oriented – Iggy in the fridge brings Rock n Roll grooves, Swingy vibes,Ye-Ye anthems and Garage sonorities