Diese Veranstaltung hat bereits stattgefunden.
pink waves
Veranstaltung Navigation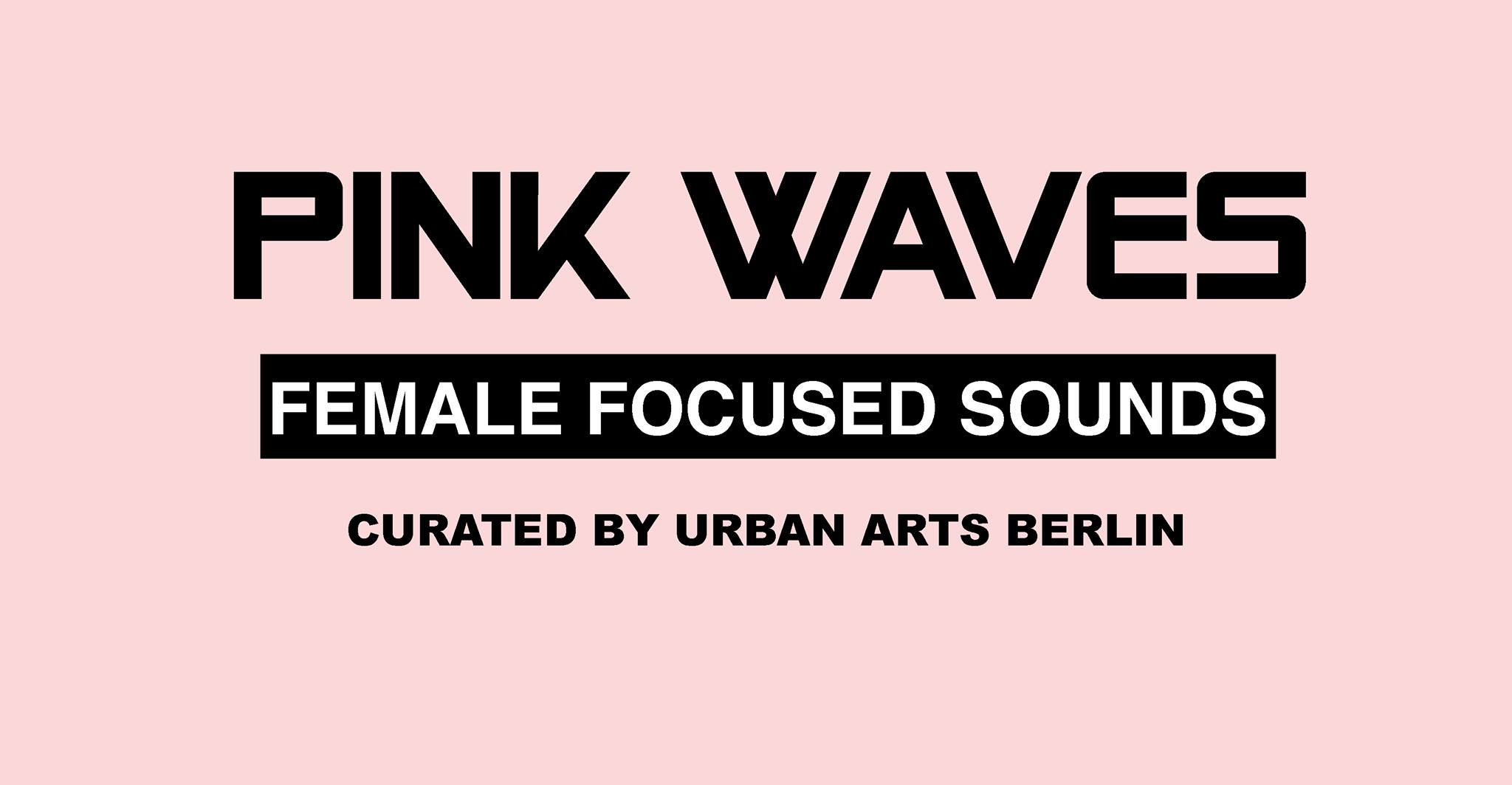 We are very pleased to announce a female focused music festival with live concerts and dance music from international women who work professionally with sonic production.
AGENTE COSTURA – Experimental, Avant-garde.
Musical Sewing performances exploring the sound of transforming garments.
Lisa Simpson is a sewing agent. She has been playing the Singer, a sewing machine, since 2003. In the daytime she tackles unwanted clothing, pins them down and cuts them up, transforming them into new wearable shapes. By nighttime, the Singer joins her fellow musicians and Lisa sews to the beat of the music, improvising on clothing based on rhythm and sound. The sewing machine is amplified and becomes a musical instrument, and new sculptural garments are created from old clothes. She has a Bachelor degree in Visual Arts from Universidade Tuiuti do Paraná, and a Master of Applied Arts Degree from Emily Carr University of Art and Design. Her research focuses on her exhibitions in progress, where the creative process is emphasized; the performativity of the act of sewing; and audience participation as the source of inspiration. By transforming wardrobes she is questioning contemporary consumption habits, bringing forth a discussion around the sustainability of the fashion industry. She can be found deep under a pile of commissions, or in an exhibition in progress somewhere around the world. Lisa has performed extensively on an international level, including at The Vancouver Art Gallery, the Month of Performance Art- Berlin, the Bimhuis Amsterdam, Curitiba Fashion Week, among others. In 2014 she was Artist in Residence at Villa Waldberta in Munich, invited by the EU project What's the Deal.
https://www.facebook.com/agentecostura/
http://musicalsewing.blogspot.de/
N01R – New Wave
N01R is the echo of a moment, nostalgia embodied in music, video and photography, trying to capture all those feelings in sonic waves.
The topic of the songs is usually about space in connection with the human being, and how we as a humans see ourselves in the universe.
"Everything is sound, and everything influences us."
It's like transmit the memory of something from the past or a dream, a vision of something beautiful and blurred.
https://www.youtube.com/watch?v=C8NTKP09vVE
https://www.youtube.com/watch?v=Ewy-lQ0uKvQ
JD ZAZIE – Turntable Improvisation
Born in Bolzano (IT), JD ZAZIE is a DJ, turntablist and sound artist based in Berlin. Coming from a DJ and a radiophonic background JD Zazie has explored over the years different approaches of real-time manipulation on fixed recorded sound.
In her work she redefines DJ and electroacoustic activities. As a solo performer, in small groups or large ensembles she moves in an area which is constantly stretching the borders of what is supposed to be DJ mixing, free improvisation and composed music.
Intended as music instruments CDjs, turntables and mixer are her tools to mix the specific sound-sources she plays (mostly electronic music, electroacoustic music, musique concrète, field recordings and improvised music).
The typology of the sound-sources varies from already existing audio publications and sound effects, to self recorded audio files – as live-set and field-recordings -, to selected pre-mixed material. Juxtaposition, decontextualization, fragmentation, repetition, sonic texture, scratch and error are elements of the grammar adopted to relate, organize and rearrange the sound material following her "Äpfelzerstörer's method".
In her sound installations she explores everyday life, refers to urbanism and relates to sound atmosphere.
DJ SEA PRIESTESS – Garage Rock / Post-Punk / Eclectic Tunes
DJ set intelligence by sound artist Verónica Mota operating as Cubop & Espectra Negra in the independent music scene Berlin's.
https://www.mixcloud.com/Sea_Priestess/lost-cause/
https://www.facebook.com/SeaPriestessBerlin/?fref=ts
———— DANCE FLOOR —————
From 24 – 5 a.m.
SORÖK – Soundscape Techno
A special DJ from Korea based nowadays in Berlin.
LIZA AIKIN – Techno & Brake Core
Based in Berlin, Liza Aikin is a dedicated dj and producer engaged in the search for dark sounds. After more than seven years of experience in djing techno, drum'n'bass and breakcore, her focus now moved on production, in order to recreate the sound and the message she was missing, through her favorite tools: field recordings, and modular synthesizers.
https://soundcloud.com/lizaaikin
https://www.facebook.com/LizaAikin/
AMPERIA (AURELIA DINAMITA) – Techno / EBM
Aurelia Dinamita aka Amperia has been involved in events organization and music promotion within the dark scene in Madrid since her early twenties. Since 2010 she has been hosting dark wave D.I.Y. parties with FLT* (Female/Lesbian/Trans*) line-ups in Berlin, including Trash Me and Dist/Tanz. By 2014 Amperia was seduced by the alternative techno scene in Madrid, and started DJing with the Abismal artist collective. Before and since: just a matter of spinning records.
https://www.mixcloud.com/Amperia/proud-to-be-flesh/
https://www.mixcloud.com/aurelia-dinamita/