Diese Veranstaltung hat bereits stattgefunden.
Reclaim the beats – Festival
1. September 2016 @ 19:30
Veranstaltung Navigation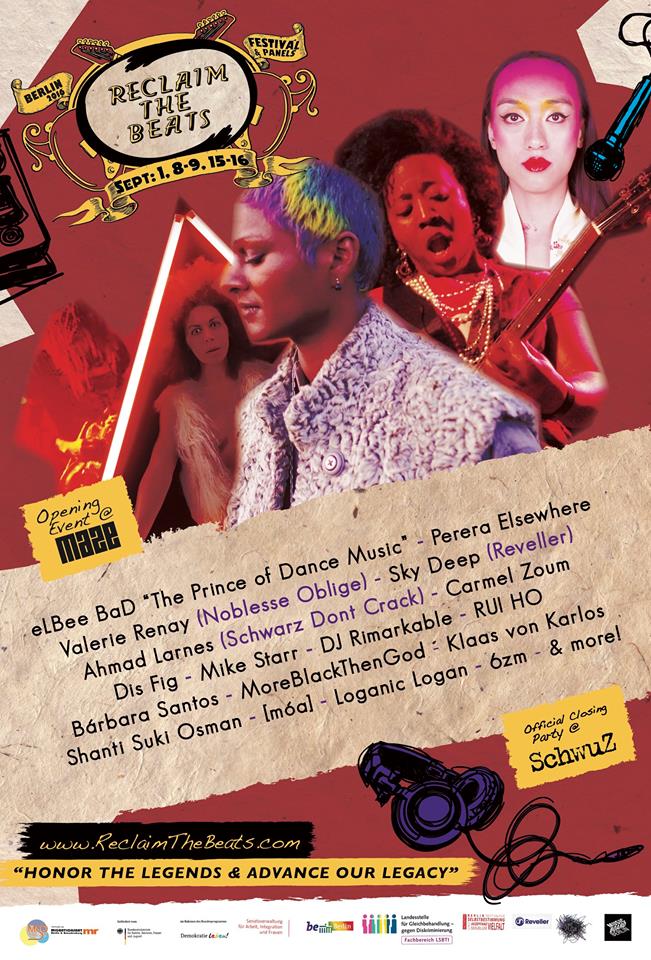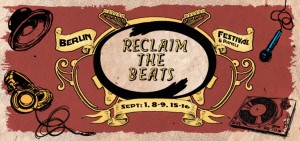 Reclaim the Beats is a 5 day festival in Berlin with a focus on music genres created by black, POC and queer people. These genres are not only the records categorized in the "Black Music" section in shops.. they are House, Techno, Rock & HipHop AND most other forms of popular music.
PROGRAM of September 1st
Film, Discussion & Opening Concert Party
Doors 19:30h
20:00h Welcome and Opening remarks followed by a Film:
'THE GODMOTHER OF ROCK & ROLL Sister Rosetta Tharpe'
Concert 21:45
MoreBlackThenGod & Klaas von Karlos
MoreBlackThenGod (Sean Derrick Cooper Marquadt) & Klaas von Karlos (ReVerse Bullets) are a U.S. born, Berlin-based improvisational psychedelic-noise duo. The two artists met in 2013 while performing separately at various festivals and concerts, but did not collaborate until 2015. In March 2016, they released a live recording of their last performance together – Live Noise Ritual: GLITCH CTM Vorspiel (Hortus Conclusus Records).
http://www.reclaimthebeats.com/artists/
With special guest eLBee Bad and more Afterwards a concert and after party with music by [móa] www.soundcloud.com/moa-levant
Tickets are available here