Diese Veranstaltung hat bereits stattgefunden.
Reclaim the beats – Festival
8. September 2016 @ 19:30
Veranstaltung Navigation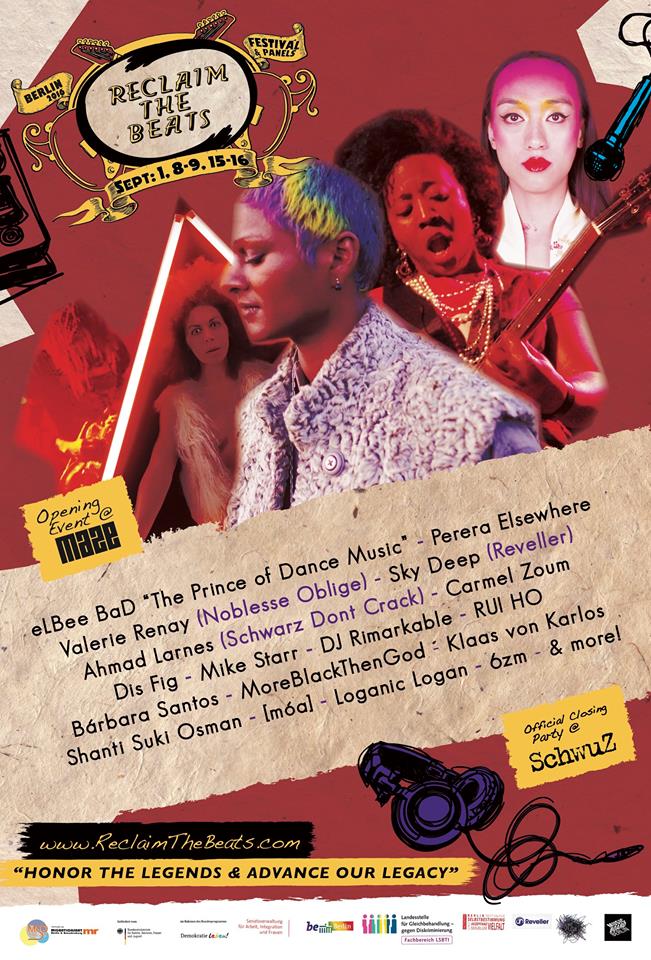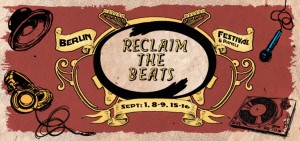 Reclaim the Beats is a 5 day festival in Berlin with a focus on music genres created by black, POC and queer people. These genres are not only the records categorized in the "Black Music" section in shops.. they are House, Techno, Rock & HipHop AND most other forms of popular music.
PROGRAM of September 8th
Lecture | Q&A | Film
Doors: 19:30
Film: 20:00h & Lecture, short films and open stage spoken words & HipHop Soul,
Featured Film: 'From Jack to Juke: 25 Years of Ghetto House'
Lecture by: eLBee BaD