Diese Veranstaltung hat bereits stattgefunden.
afterparty
24. November 2018 @ 08:00
Veranstaltung Navigation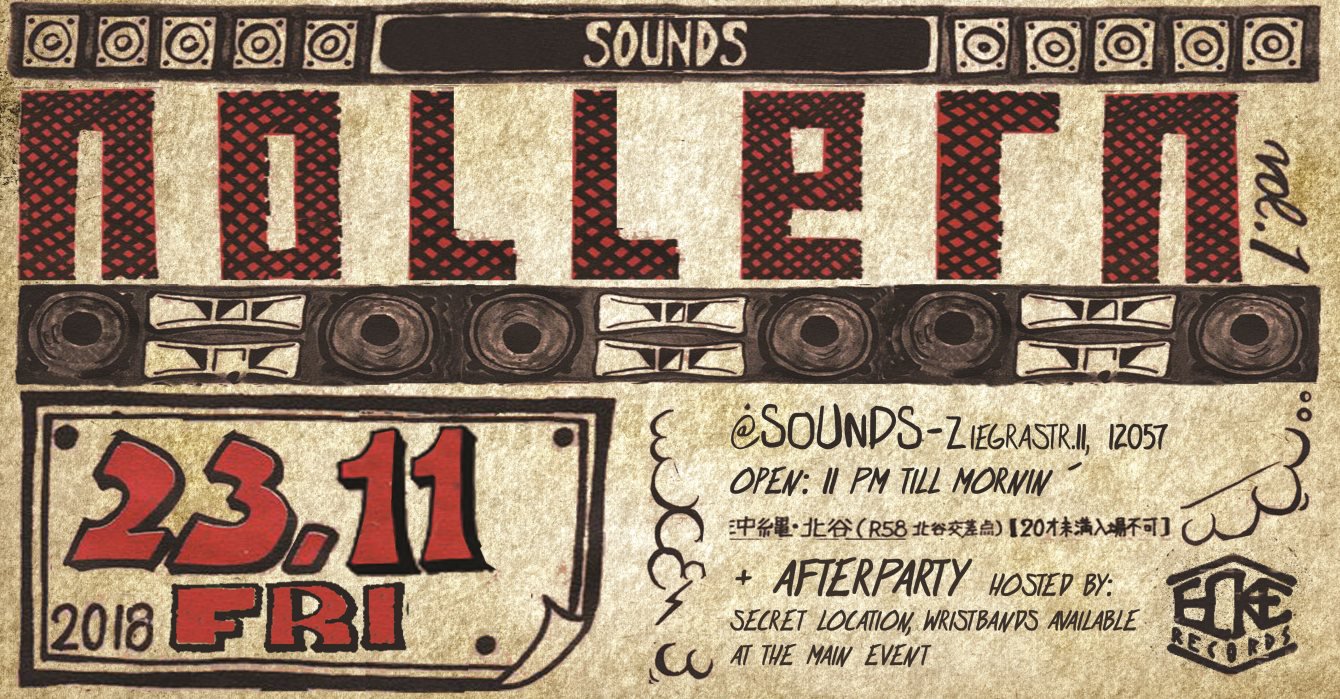 Afterparty:
Lost & Found (DE)
TLK
Johnny Counce
Nollern Records was born in the deepest darkest depths of Berlin. We aim to provide our listeners their most unconventional listen; intering, trippy electronic music tailored for the dancefloor. Music without boundaries.
Afterparty hosted by Ecke Records at secret location, wristbands available at main event.