Diese Veranstaltung hat bereits stattgefunden.
AtaLi – Cocktail Party Effect/Machine live
Veranstaltung Navigation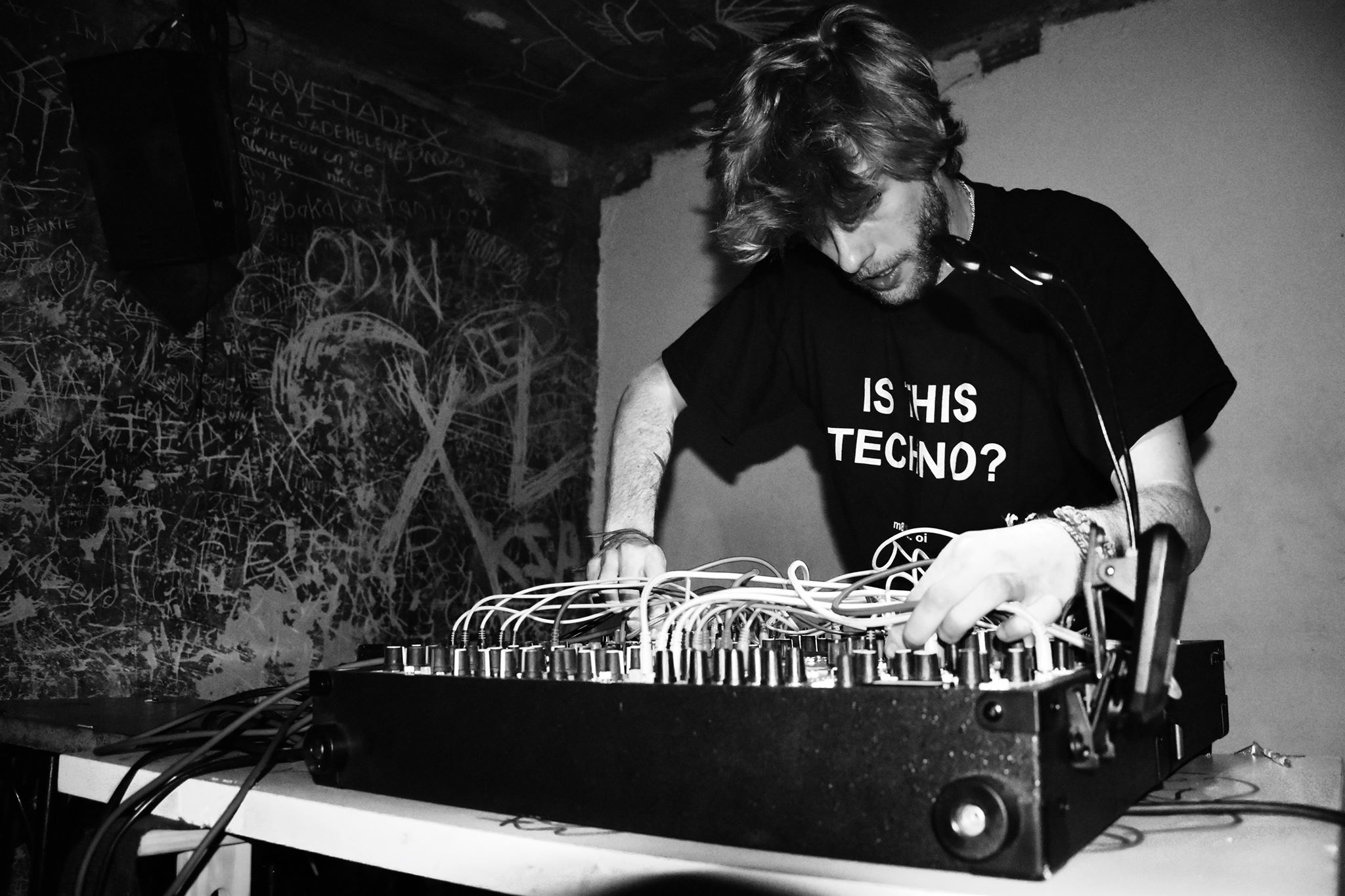 — ANALOG MACHINE LIVE —
–AMBIENT, TECHNO, MINIMAL—
★ Entrance free (first drink +2€)
Entry via 2nd backyard (follow the signs)
★ Live Start 20:00 – 24:00
★ Live line up
—– Cocktail Party Effect —-(guest artist)
(cold recordings/Fox & hound recordings)
The "cocktail party effect" refers to humans' ability to pick one sound out a bunch of them, which, for instance, allows us to tune into a conversation at a noisy party.
You can see why the term resonated with the Berlin-based South Londoner Eric Baldwin in his "cocktail party effect" project.
His sounds are abrasive and the moods subzero throwing chaotic kick drums and scrabbling percussion in the mix as well.
His Live sets are based on using a eurorack system and sampler, he says "I improvise my whole set, so most of the time I have no idea whats going to happen,
I don't preset grooves or melodies so for me this keeps the set always fresh" Having worked with labels and artists such as COLD recordings/Nomine/fog mountain/different music and support from DJ across the bass scene, Cocktail party effect seems to be a name we are seeing and hearing more of in a crowded room/club.
Check out – Cocktail Party Effect –
Facebook:
https://www.facebook.com/Cocktailpartyeffectmusic/
Soundcloud:
https://soundcloud.com/cocktailpartyeffectmusic
—-Yoshiaki Sakai—-
He is learning classical(comtenporary) composition in Berlin.
He compose from pop, game music to experimental music.
And he is a member of AtaLi.
He plays this time ambient music.
Youtube:
https://www.youtube.com/channel/UCiBvT5uLO9XAsJzSj4Ih0ow…
Facebook:
https://www.facebook.com/ybitmusic/
—– AtaLi —–
AtaLi is a Berlin based Techno duo.
We play Techno with analog machines!!
Youtube: https://www.youtube.com/channel/UCTEmH_QBzfoV0ueyw7lCDhA
Facebook:
https://www.facebook.com/AtaLi-Records-345068532624476/
Soundcloud:
https://soundcloud.com/atali-0