Diese Veranstaltung hat bereits stattgefunden.
bands & bars
Veranstaltung Navigation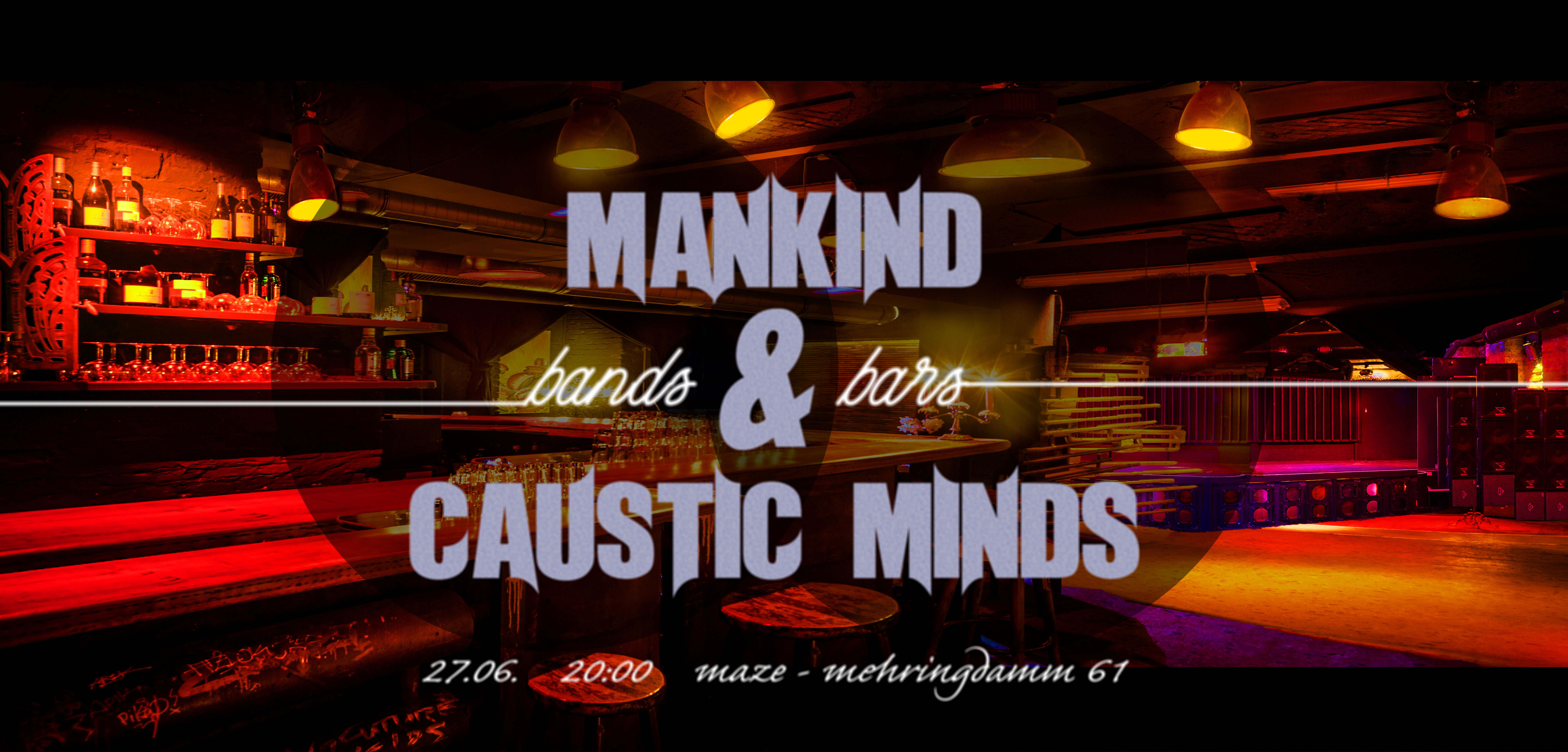 2 bands, 2 bars, 2 euro eintritt – so einfach
diesmal am start:
samples @ spotify
It's explosive, dark, potent, and psyched out. The main little monster fish here is the band MANKIND. Currently whipping up the underground and warehouse parties in Stockholm with their runaway, throbbing and decadent show and masterpieces produced by Gordon Raphael (The Strokes, Regina Spektor). The
Line of Best Fit
describes it as "A shock to the system not unlike a shot of adrenaline straight to the heart",
NME
call them "snotty four-piece MANKIND", or as
The Needle Drop
simply puts it; "MANKIND forever".
MANKIND were brought up on music released long before they were born and in boroughs far from where they lived (the early 90's Seattle scene, the Velvet's New York, The Door's California, London 60s…) and that's exactly where they belong artistically. But in addition they also have their own DNA, a unique sound full of odd MANKIND figments, twisted song structures, lyrics that are¨clever, angry, darkly funny, upsetting and on-point and a world of imagery and ideas that we know will keep us busy and alert.
*****
Caustic Minds is a four-piece rock band based in Berlin formed in 2017. Its style is a riff-oriented, heavy distorted rock combined with powerful vocals. Some of their influences
include Queens of the Stone Age, the Raconteurs, Arctic Monkeys, and Royal Blood among others, but they still have a fresh and original sonic personality.