Diese Veranstaltung hat bereits stattgefunden.
CROOK – release show
Veranstaltung Navigation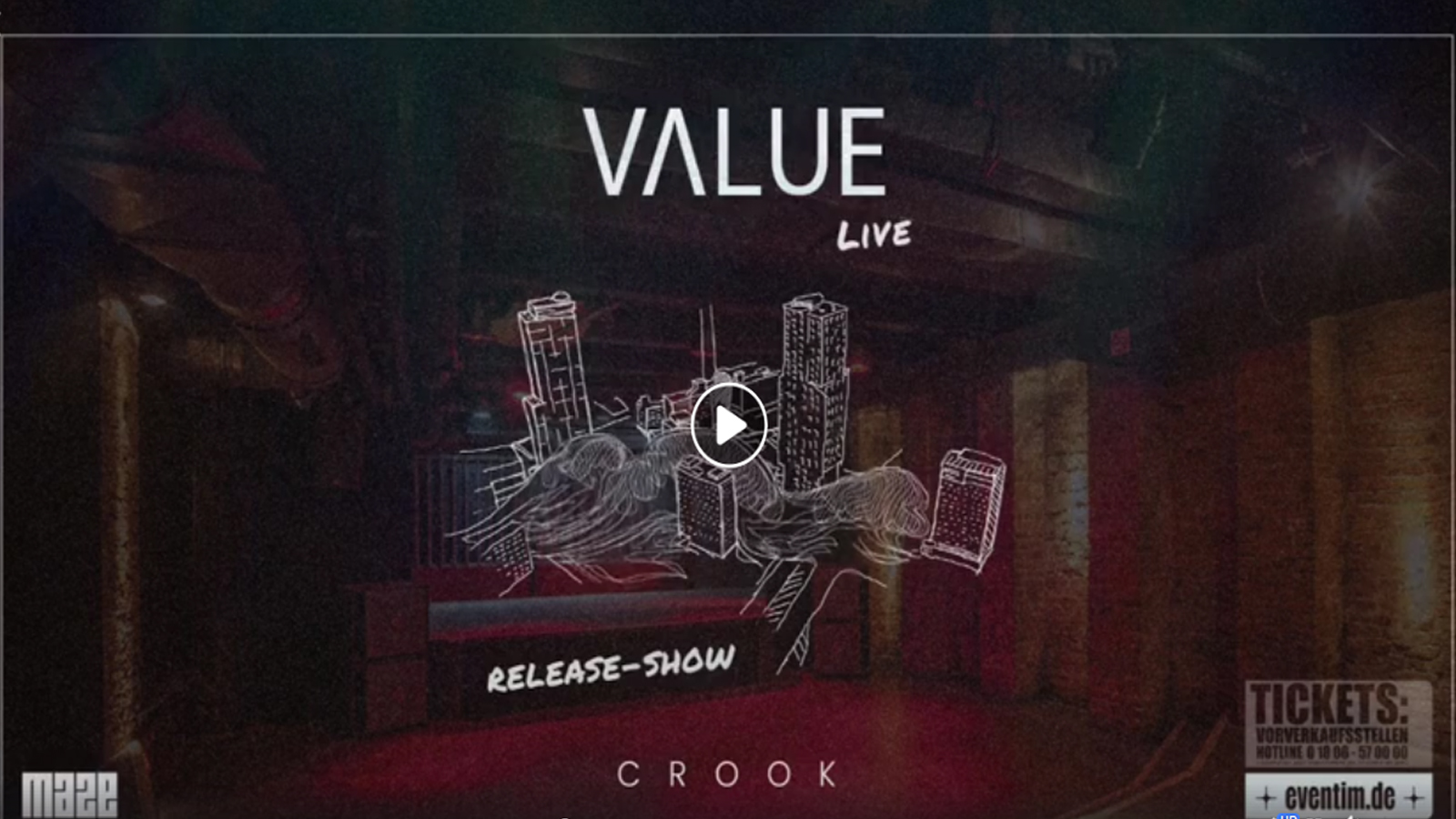 _________________
TIMING:
19:30 – Doors open
19:30 – DJ SEMI
21:00 – VΛ SHOW
22:00 – DJ MOAI
00:00 – End of Event
_________________
FYI:
As you may know we came up with our new Release CROOK on 18th August 2018. It contains four new titles dealing with different manifestations of life-value and zeitgeist. We wanted to reach a young generation whose followers know or rather miss the transitory urban life from their own experience.
NOW we want to share all of this with you LIVE on stage, where we shot the performance sequences for our last musicvideo "In the Light".
» youtu.be/BxcjbkKf3gE
_________________
SUPPORT:
We are excited that our two buddies SEMI and MOAI framing our show with their DJ-Sets. As friends with benefits and two of our bros they want you and us to turn the fuck up!
Check them out and follow:
SEMI
» instagram.com/saam.soon
» soundcloud.com/semisemisemi
MOAI
» instagram.com/jcmoai
» soundcloud.com/dj_moai
_________________
EXHIBITION:
Our friend Kimiya Justus sketched the whole Band & Crew.
You can check the results here:
» value.band/crew
We are really excited, that her work for us will be exhibited on site.
» instagram.com/kimiyajustus
————————————
tickets:  —>   https://value.band/ticketshop