Diese Veranstaltung hat bereits stattgefunden.
Discontinuous Reverberation Polyrhythmics
Veranstaltung Navigation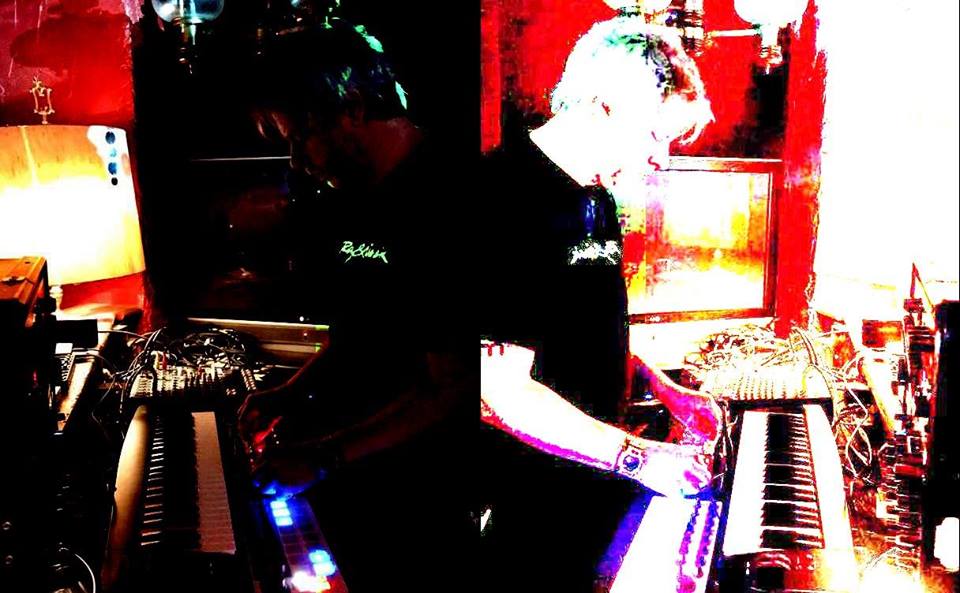 'DISCONTINUOUS
REVERBERATION
POLYRHYTHMICS
Guido Braun aka Waffensupermarkt announces another live show at liquid playground dealing with the dark dubbed side of Techno & Elektro, merged with some drones plus advanced hardware Acido!
Maybe you must dance, maybe not.
Key releases on Technz Records (ES) and ANALOGmusiq (GER). Since 2018, some releases appear on CZ Code (sublabel of Bonzai Music).
From Sept. 2018, ANALOGmusiq will host the first Thursday each month: ANALOGmusiq Starter Kit at #lsb02 – Live Techno & beyond
Beatport >>> http://beatport.com/artist/waffensupermarkt/422210
SoundCloud >>> http://soundcloud.com/waffensupermarkt
Releases overview >>> http://waffensupermarkt.com
Free entrance / 2€ artist fee at first drink
Admission from 21 years – no exceptions
RA >>> http://residentadvisor.net/events/1119662
***
beloved mthrfkkrz,
maze & liquid sky berlin r happy 2 announce:
the liquid sky berlin #lsb02
experimental audiovisual lounge & art gallery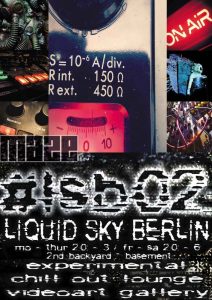 will be open weekdays tuesday to thursday 8 pm to 3 am
free entrance
fridays and saturdays 8 pm to 6 am
only days closed are sunday & monday as you my friends and we need at least some time to remember our names and reload our batteries for upcoming
creative noise adventures.
what to exspect @ #lsb02
chill out music / ambient / ambient noise / musique concrete / krautrock and neo krautrock / psychedelic lounge music / electronic dub / experimental soundscapes / drone music / dubtechno / experimental hiphop / new school triphop / treptowbass / mindbending freestyle music
experimental videoart / glitch / visual noise / videoinstallations
dark abstract / surreal / experimental / dada art installations / paintings / photography / sculptures
age of audience: 21 – 127
hipsterfree zone
liquid sky berlin – #lsb02
@ maze / mehringdamm 61, berrrrlin krrrrreuzberg
entrance is in the 2nd backyard
stalk us online:
www.liquidskyberlin.com
www.facebook.com/liquidskyberlin
www.facebook.com/kunst.kultur.wohnzimmer/
www.twitter.com/liquidskyberlin
www.twitter.com/maze_berlin_61
www.instagram.com/liquidskyberlin
www.instagram.com/maze.berlin/
WTF?!
wtf is maze?
maze is a cultural center in the heart of kreuzberg
wtf is liquid sky berlin?
lsb is an artistcollective and d-sign agency which teamed up
with maze for a nextlevel psychedelic lounge / bar / gallery adventure land:
#lsb02
the meeting point and meltingpot for experimental multimedia artists from
all over the fkkn planet – located in the heart of berlin