Diese Veranstaltung hat bereits stattgefunden.
dreikantholz – elektronische livemusik
18. Dezember 2019 @ 20:00
Veranstaltung Navigation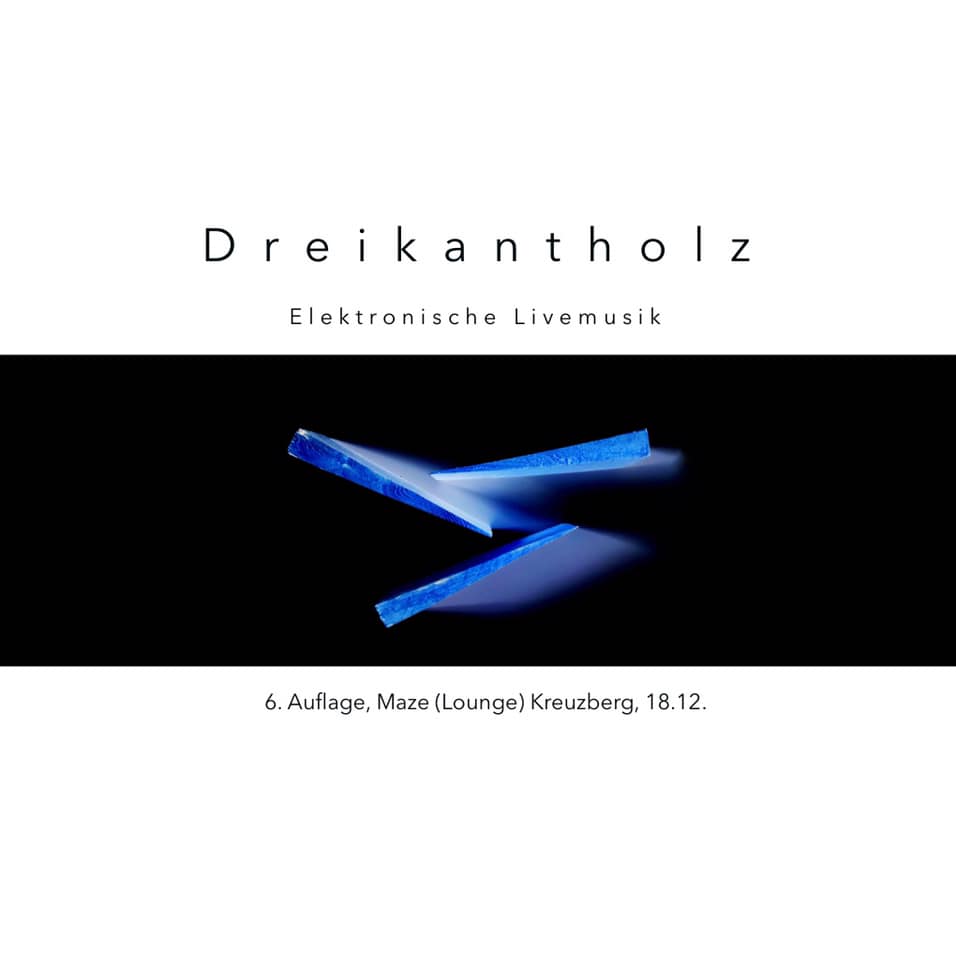 Hey,
we are building the night up again. Come along and be a part of the electronic live, impro, maschine and modular music subculture.
Lineup:
Opitz (subfrequent.techno)
Combining cuttet chords and arpeggios with deep drums, field recorded noises and percussions he plays with the boundaries of musicality. By fading thru grooves he has the choice to let things slightly of or not and bring in the next energetic moments.
21.30 Andrew Blumhagen (chilled.modularstep)
*****
Vamp Acid (sultry.dark rave)
Cutting Post-Punk shouts and sultry Darkwave vocals energise her semi-improvised compositions. At the heart of the 80s and 90s, Jade infuses spicy Acid lines, sweet Electro beats and EBM textures. You are invited to join in summoning the firebrand's muse, Vamp Acid.
*****
Zagrebleu (synthpunk.ebm)
details soon
*****
DMG.Music (continuous.upbeat)
details soon
*****
Alec Budd (experimental.house)
Experiments and compositions of an electronic nature rooted in the soul and rhythms of Detroit and Chicago.
*****
free entry / 2€ extra charged with the first drink.