Diese Veranstaltung hat bereits stattgefunden.
dreikantholz
Veranstaltung Navigation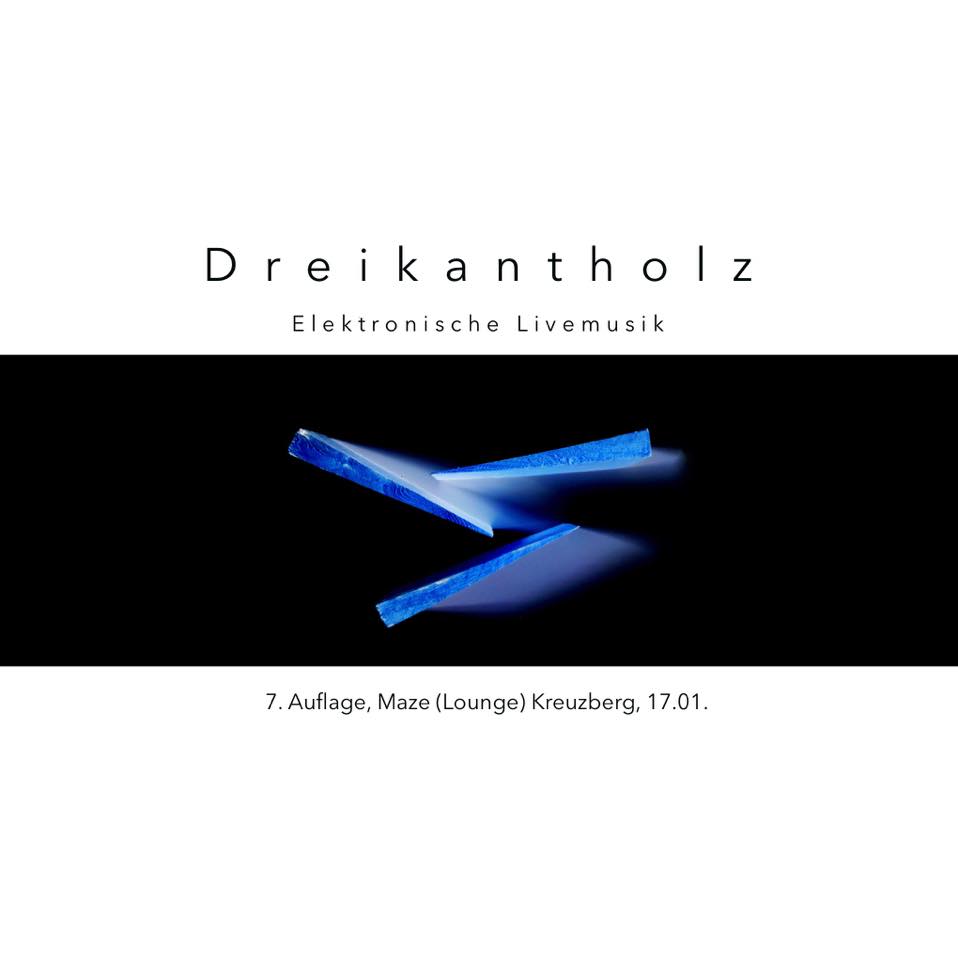 Hey,
we are building the night up again. Come along and be a part of the electronic live, improv, maschine and modular music subculture.
Doors: 20.00
Lineup:
21.00 know itself
22.00 Andrew Blumhagen
23.00 Alec Budd
24.00 Sondermüller
1.00 Opitz
2.00 Jaqunoise CELL
3.00 Jam/Impro
About the Artists:
know itself:
tbd.
Andrew Blumhagen:
soundcloud.com/andrew-blumhagen
After a lot of shows playing his raw acid sound and slightly sloped sequences, he now dives into the territories of fine chilled music. This freedom allows him to find and explore his inner voice and let it speak thru the well collected modules at his modularsystem.
Alec Budd:
soundcloud.com/alecbudd1994
Experiments and compositions of an electronic nature rooted in the soul and rhythms of Detroit and Chicago.
Sondermüller:
tbd.
Opitz:
bit.ly/2VQlHF8
Influenced by the sound of the Berlin rave parties he went from deep melodic techno to more bass and sound fx heavier techno. Besides the opening set later the night he will also do an fully improvised set with literally no given structure before.
Entry 2€ charged with the first drink.