Diese Veranstaltung hat bereits stattgefunden.
electro open stage – special christmas
24. Dezember 2019 @ 20:00
Veranstaltung Navigation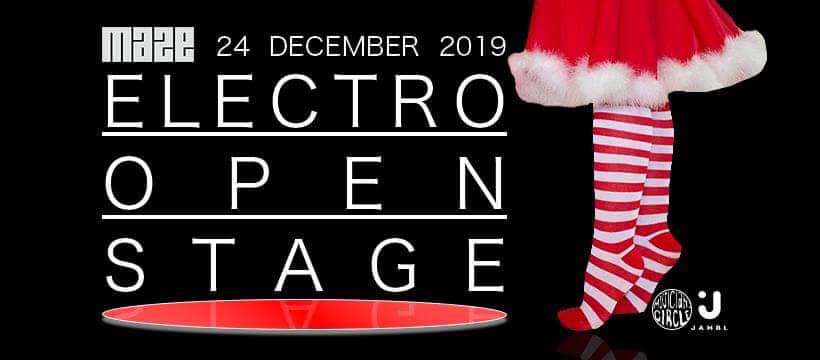 ANYONE CAN PERFORM!!!
Join us and #celebrate for our special #Christmas #Party together!
If you have a new piece of gear you want to test on a club sound, if you have been working on the ultimate live-set for years and are finally ready to try it on humans, if you just downloaded a new music app today and want to get drunk and jam with it for your friends, or, you never made music before but want to get into it – THIS IS YOUR NEW HOME!
Open stage is the time for anyone that wants to perform in front of an audience, on a club sound system can do it, anything goes, and anyone can register, there are only for 3 rules:
1. No DJing! (No Serato/ No Traktor setups) – the music has to be live
2. No acoustic instruments – unless they are digitised
3. No complex setups – must be able to connect to a DJ mixer (Stereo or Mono Jack or RCA) and to jam with us.
If you want to participate and play at this event leave a comment, say hi, tell us whats your setup, post a video/SoundCloud (or not) of your music, we will write you asap to confirm your spot on the timeline.
For this special Christmas edition we will have various #LiveActs and special #DjSets for the second part of the night in the biggest stage room of the Maze, special decoration and visual art performances.
Special thanks to:
Gad and Andro from Jambl
https://www.facebook.com/jamblitup/
James and Stelios from Berlin Musicians Circle (https://www.facebook.com/groups/1461423730774752)