Diese Veranstaltung hat bereits stattgefunden.
experiminimal @ #lsb02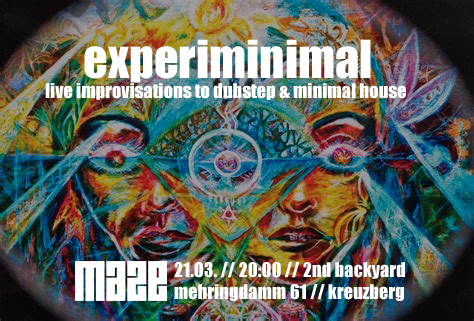 musicians improvising to underground dubstep and dark minimal techhouse grooves.
join in, listen & expand your horizon …
// free entry // first drink +2€ for the artists //
---
---
---
Arne (atelierTheremin)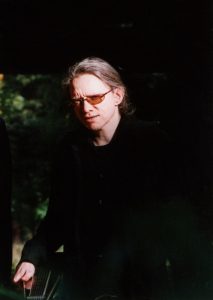 psychedelic space slide steel guitar & bass
---
---
---
Bapujee (guitar)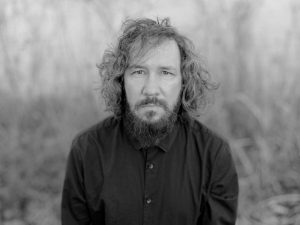 I play electronic experimental folk music using beats, atmospheric sounds, morse code, guitar, singing, and other samples. My music is based in American folklore, roots, and protest. I'm also an experimental video maker who explores the history of television noise. Born in Dayton, Ohio, I'm based in Ithaca, New York.
---
---
---
beloved mthrfkkrz,
maze & liquid sky berlin r happy 2 announce:
the liquid sky berlin #lsb02
experimental audiovisual lounge & art gallery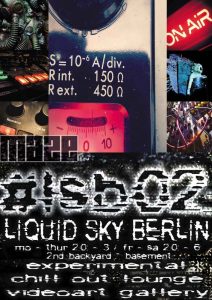 will be open weekdays monday to thursday 8 pm to 3 am
free entrance
fridays and saturdays 8 pm to 6 am
only day closed is sunday as you my friends and we need at least one
day rest to remember our names and reload our batteries for upcoming
creative noise adventures.
what to exspect @ #lsb02
chill out music / ambient / ambient noise / musique concrete / krautrock and neo krautrock / psychedelic lounge music / electronic dub / experimental soundscapes / drone music / dubtechno / experimental hiphop / new school triphop / treptowbass / mindbending freestyle music
experimental videoart / glitch / visual noise / videoinstallations
dark abstract / surreal / experimental / dada art installations / paintings / photography / sculptures
age of audience: 21 – 127
hipsterfree zone
liquid sky berlin – #lsb02
@ maze / mehringdamm 61, berrrrlin krrrrreuzberg
entrance is in the 2nd backyard
stalk us online:
www.liquidskyberlin.com
www.maze.berlin
www.facebook.com/liquidskyberlin
www.facebook.com/kunst.kultur.wohnzimmer/
www.twitter.com/liquidskyberlin
www.twitter.com/maze_berlin_61
www.instagram.com/liquidskyberlin
www.instagram.com/maze.berlin/
WTF?!
wtf is maze?
maze is a cultural center in the heart of kreuzberg
wtf is liquid sky berlin?
lsb is an artistcollective and d-sign agency which teamed up
with maze for a nextlevel psychedelic lounge / bar / gallery adventure land:
#lsb02
the meeting point and meltingpot for experimental multimedia artists from
all over the fkkn planet – located in the heart of berlin