Diese Veranstaltung hat bereits stattgefunden.
feverings
Veranstaltung Navigation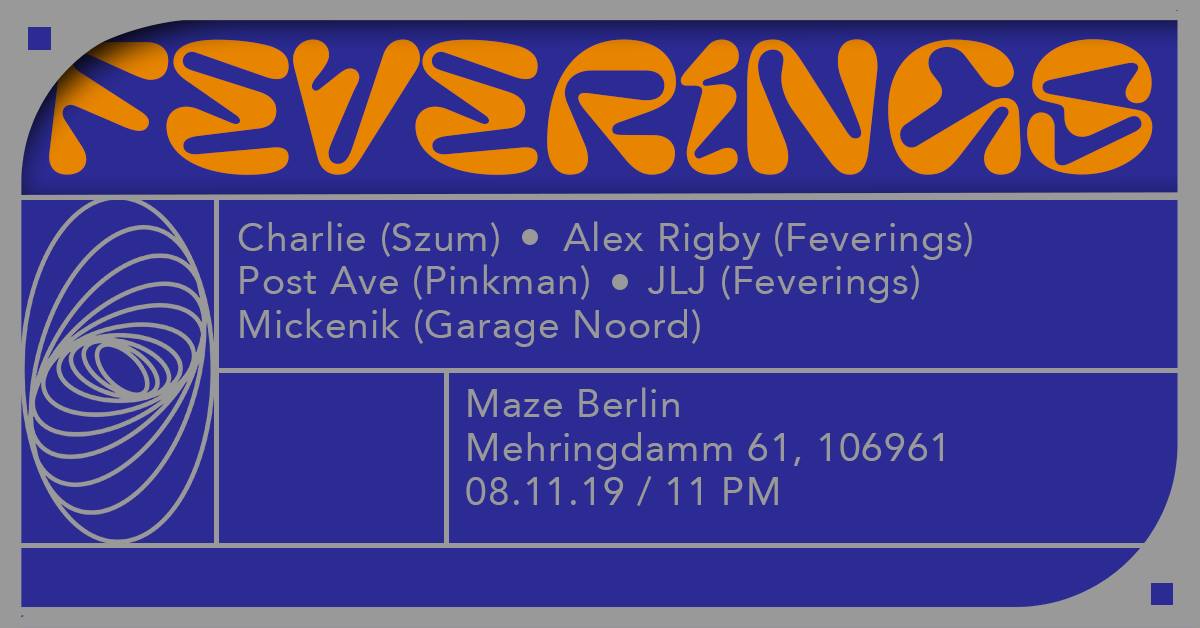 …hypno chug…shiny trance…thicc electro…ebm…acid…goatronics…strobes…smoke…
post ave (PINKMAN / Framework)
mickenik (Garage Noord)
alex rigby (Feverings)
jlj (Feverings)
🌀
For the next edition of Feverings we are going for a full hypno hyperslap. We've selected Charlie, Post Ave and Mickenik to gift Maze's basement with some deep fried psychedelia. Expect a bunch of leftfield trance, fat acid, and dark electronics until finish.
🌀