Diese Veranstaltung hat bereits stattgefunden.
Glam-Ou-Rama
Veranstaltung Navigation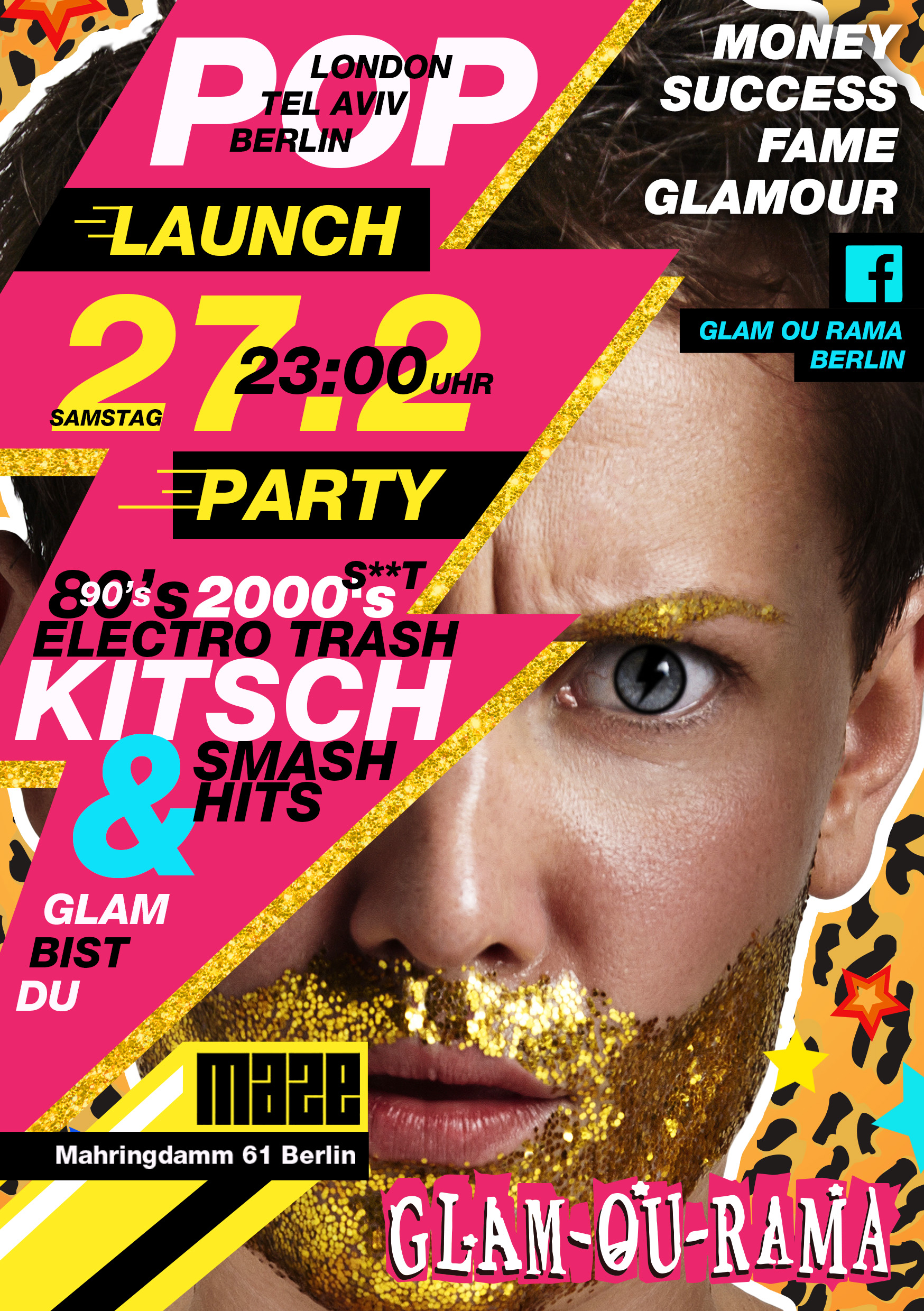 Glam-Ou-Rama comes to Berlin!
Glam-Ou-Rama, a club from LONDON & TEL AVIV that brings you a night of
Glam&Glitter STYLE and POP Culture mixed with the best kitsch sound,
cabaret decadence, 80's, 90's, 2000's S**T, new ElectroTrash & Smash HITS of all times.
Line up: Dj StevenBlu & special guest DJ Shahaf OMG Moran from Glam-Ou-Rama Tel-Aviv!
Anything goes as long as you have FANTASTIC FUN!
GLAM-OU-RAMA is all about you! It's more than a club, it's a home
where everyone can be the star of the night.
Life is a stage, dress to
perform!
"Money Success Fame Glamour – For we are living in the age of the
thing"