Diese Veranstaltung hat bereits stattgefunden.
green leaves
Veranstaltung Navigation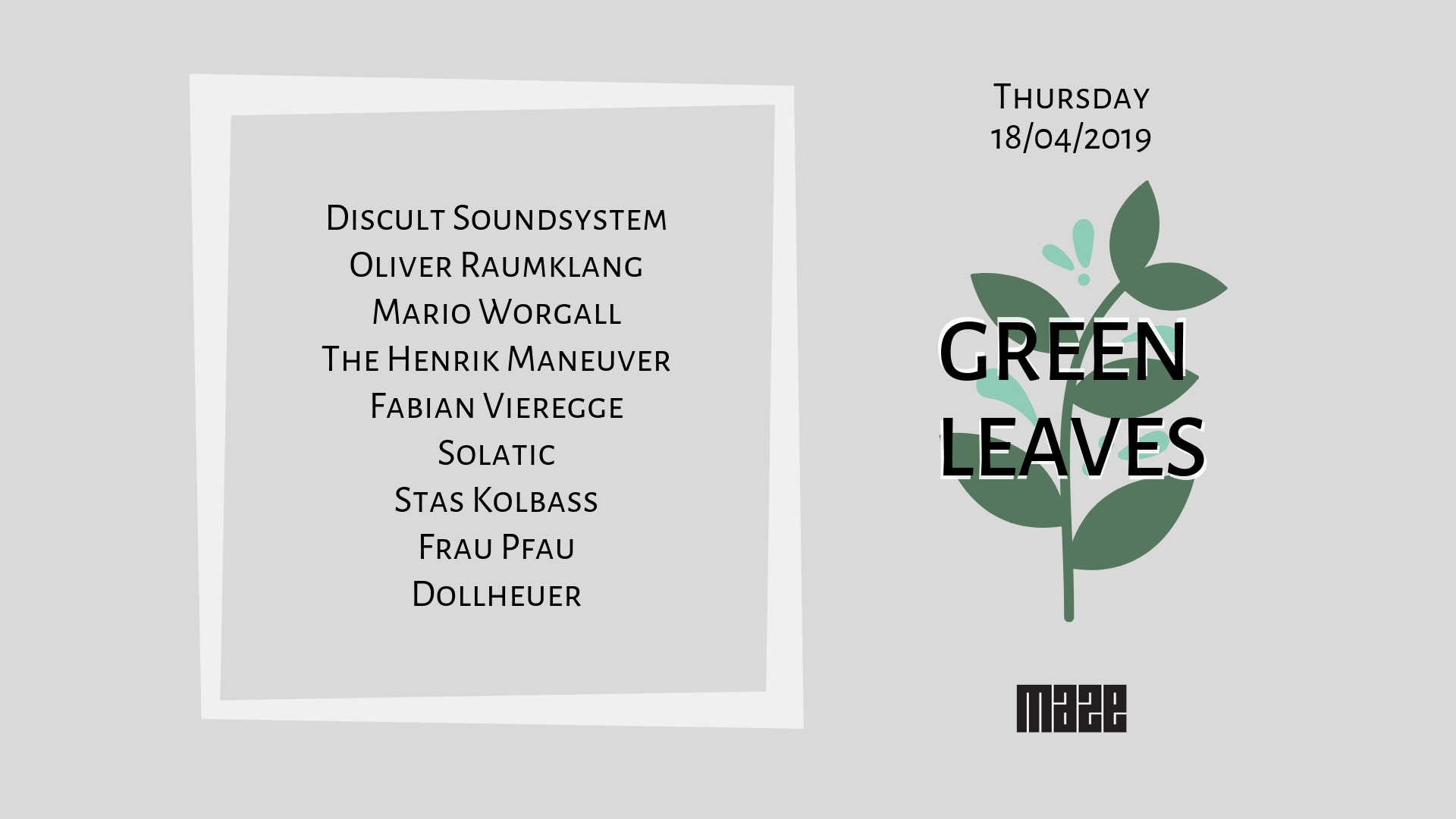 a night with fine selected House and Tech House music on 2 Floors.
From slow, warm and deeper vibes at the beginning until to groovy, rawer sounds for the dancefloor to later hours. Here, everyone finds the right rhythm to move!
Line Up:
❀ Discult Soundsystem
// Let's Discult
❀ Oliver Raumklang
// Circular Music
❀ Mario Worgall
// Singularity
❀ The Henrik Maneuver
// Section 8
❀ Fabian Vieregge
// Geistzeit
❀ Solatic
// Electro Therapy
❀ Stas Kolbass
// Monophobia
❀ Frau Pfau
// Monophobia
❀ Dollheuer
// Hola Die Waldfee
————————————–
Tickets:
https://residentadvisor.net/90302