Diese Veranstaltung hat bereits stattgefunden.
immateriality @ #lsb02
Veranstaltung Navigation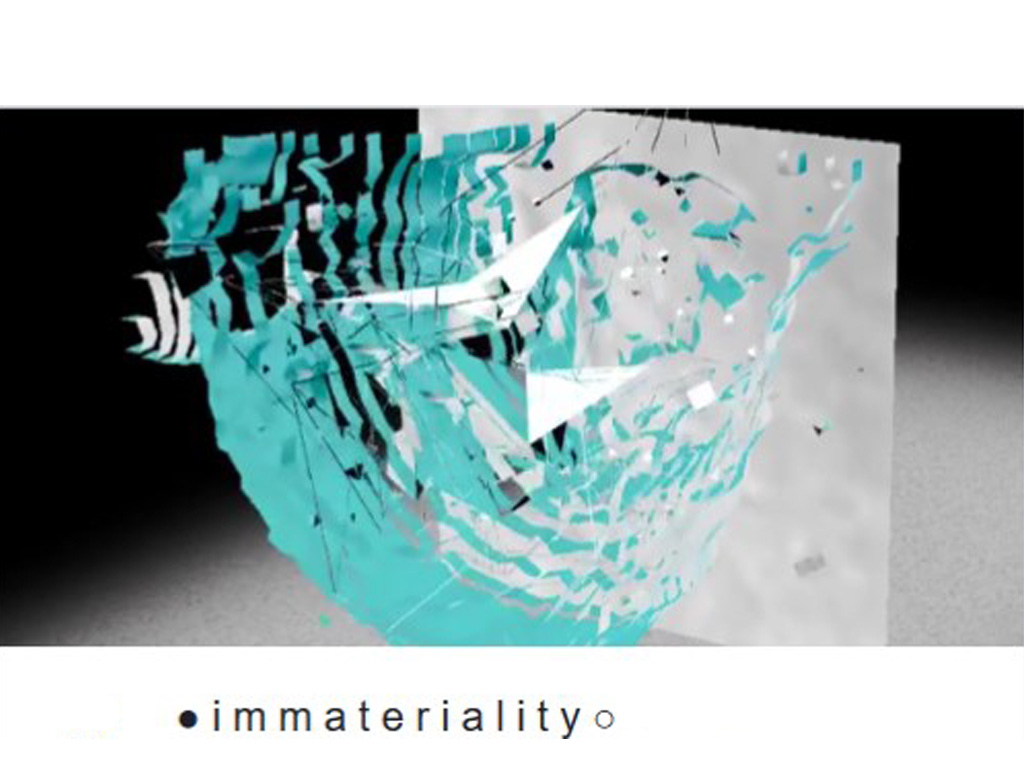 "Since time is the one immaterial object which we cannot influence—neither speed up nor slow down, add to nor diminish—it is an imponderably valuable gift." ― Maya Angelou
join us for a nite of
live/dj/improv sets by:
◻︎ DJ Morgiana
soundcloud.com/karolina_karnacewicz

◻︎ //\roent
◼︎ ℌEXOℜℭℑSMOS
soundcloud.com/h-e-x-o-r-c-i-s-m-o-s

ℌEXOℜℭℑSMOS' performance is an uncanny link between ancient and futurist sound technologies. Using prehispanic sound artifacts from prehispanic México, contemporary brain-computer interface tech and hand crafter electronic instruments, inviting the listener into a ritualistic soundscape and polyrhythmical noise journey that questions the politics of colonization and occupation in the context of the dance floor. ℌEXOℜℭℑSMOS is Moisés Horta Valenzuela's latest musical endeavor in his 10 year journey of being an active member of the flourishing electronic music and sound art scene in México and abroad, having also taken part as a guest composer in the ElektronMusikStudion in Sweden (2017 – 2014) and the Red Bull Music Academy in London (2010). After being invited on tour with Danish radical computer musician Goodiepal AKA GP&PLS, he relocated to Berlin where he now works in further exploring musical composition, sound installation and electronic instrument building.
---
beloved mthrfkkrz,
maze & liquid sky berlin r happy 2 announce:
the liquid sky berlin #lsb02
experimental audiovisual lounge & art gallery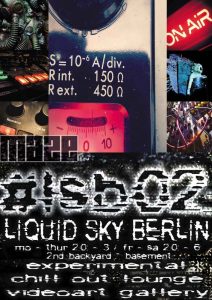 will be open weekdays monday to thursday 8 pm to 3 am
free entrance
fridays and saturdays 8 pm to 6 am
only day closed is sunday as you my friends and we need at least one
day rest to remember our names and reload our batteries for upcoming
creative noise adventures.
what to exspect @ #lsb02
chill out music / ambient / ambient noise / musique concrete / krautrock and neo krautrock / psychedelic lounge music / electronic dub / experimental soundscapes / drone music / dubtechno / experimental hiphop / new school triphop / treptowbass / mindbending freestyle music
experimental videoart / glitch / visual noise / videoinstallations
dark abstract / surreal / experimental / dada art installations / paintings / photography / sculptures
age of audience: 21 – 127
hipsterfree zone
liquid sky berlin – #lsb02
@ maze / mehringdamm 61, berrrrlin krrrrreuzberg
entrance is in the 2nd backyard
stalk us online:
www.liquidskyberlin.com
www.maze.berlin
www.facebook.com/liquidskyberlin
www.facebook.com/kunst.kultur.wohnzimmer/
www.twitter.com/liquidskyberlin
www.twitter.com/maze_berlin_61
www.instagram.com/liquidskyberlin
www.instagram.com/maze.berlin/
WTF?!
wtf is maze?
maze is a cultural center in the heart of kreuzberg
wtf is liquid sky berlin?
lsb is an artistcollective and d-sign agency which teamed up
with maze for a nextlevel psychedelic lounge / bar / gallery adventure land:
#lsb02
the meeting point and meltingpot for experimental multimedia artists from
all over the fkkn planet – located in the heart of berlin