Diese Veranstaltung hat bereits stattgefunden.
KONJALEO – feat. Raquel & Diego Villegas
Veranstaltung Navigation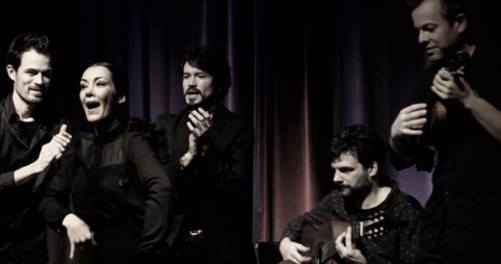 It´s our pleasure to announce the next concert of Konjaleo at MAZE. We will play our traditional Konjaleo hits followed by a couple of new songs, and with 2 amazing guests from Spain:
The great musician Diego Villegas who's introducing his New Album "Bajo de Guia", and his sister the Flamenco dancer Raquel Villegas.
Come listen, dance and enjoy our music!
Raquel Villegas (Dance)
Diego Villegas (Wind instruments)
–
Juan Cardenas (Flamenco Voice)
Roland Satterwhite (Violin)
Christophe Bersier (Guitar)
Takashi Peterson (Guitar)
Antonio Pumuki (Percussion)