Diese Veranstaltung hat bereits stattgefunden.
lameilo #1
Veranstaltung Navigation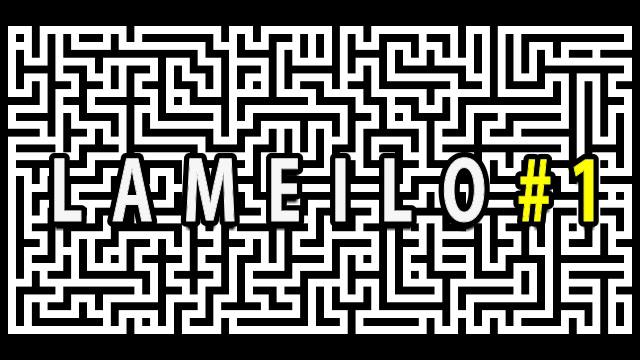 —DANCE MUSIC WITH ANALOG MACHINE—
— Modular, Drum machine, Synthesizer —
★ Entrance free (first drink +2€)
Entry via 2nd backyard (follow the signs)
★ Start 22:00
★ Live line up
—– Federico Falke —-
Federico Falke aka Federico Falciola was born in the small town of Verbania (Italy) where his passion for the discovering of acid sounds and bouncy 4/4 riddims has founded his essentials. In May 2016 he moved to the Techno mecca Berlin, where he has served as promoter and dj in numerous shows like Acid macht Neu, and many more..
https://soundcloud.com/federico_falke
https://www.residentadvisor.net/dj/federicofalke
—- YosY —-
Tempo 0 – 10,000,000
Dub, Techno, House, Noise, Ambient…
Sounds YosY as Yoshiaki Sakai
Youtube:
https://www.youtube.com/channel/UCo0p33tMUdepFUwoxmiUYxg?
Bandcamp:
https://yoshiakisakai.bandcamp.com
—- Salvatore Foglia —-
Salvatore Foglia has always had a deep passion for electronic music.
He started to play vinyls since he was a child, collecting the best music of all the time. He discovered a love for techno soon and from that moment he focused his passion on this sound.
He moved to Berlin in 2014 where he started to create an individual introspective techno sound.Salvatore is working also with his own self-assembled Eurorack modular synth, looking for music production and Live set.
https://www.residentadvisor.net/dj/salvatorefoglia
~~~~~~~~~~~~~~~~~~~~
july & august / fr & sa / 22:00 / cool air / chill out music / ambient / ambient noise / sommer-auszeit / couches / visual noise / videoinstallations / musique concrete / 2nd backyard / krautrock and neo krautrock / psychedelic lounge music / salzstangen / electronic dub / 20°C / experimental soundscapes / drone music / dubtechno / experimental hiphop / kicker / new school triphop / treptowbass / mindbending freestyle music / antworten / videoart / glitch / downstairs / dark abstract / surreal / experimental / 2018 / dada art installations / paintings / photography / sculptures / cocktails / and, last but definitely not least … whatever your mind explores …
during the summer, we´ll open our pleasently cool
#lsb02maze every friday & saturday from around 22:00
it´s your promise, there won´t be any kind of sunshine, daylight, bluesky dumdidei and heitschipei around you … we´re leading you down … into a cozy, couchy and psychedelic cellar … away from the streets … away from daily customary … and warmly welcome you to have a break
~~~~~~~~~~~~~~~~~~~~