Diese Veranstaltung hat bereits stattgefunden.
LSBmaze (05) – feste feiern wie sie fallen
Veranstaltung Navigation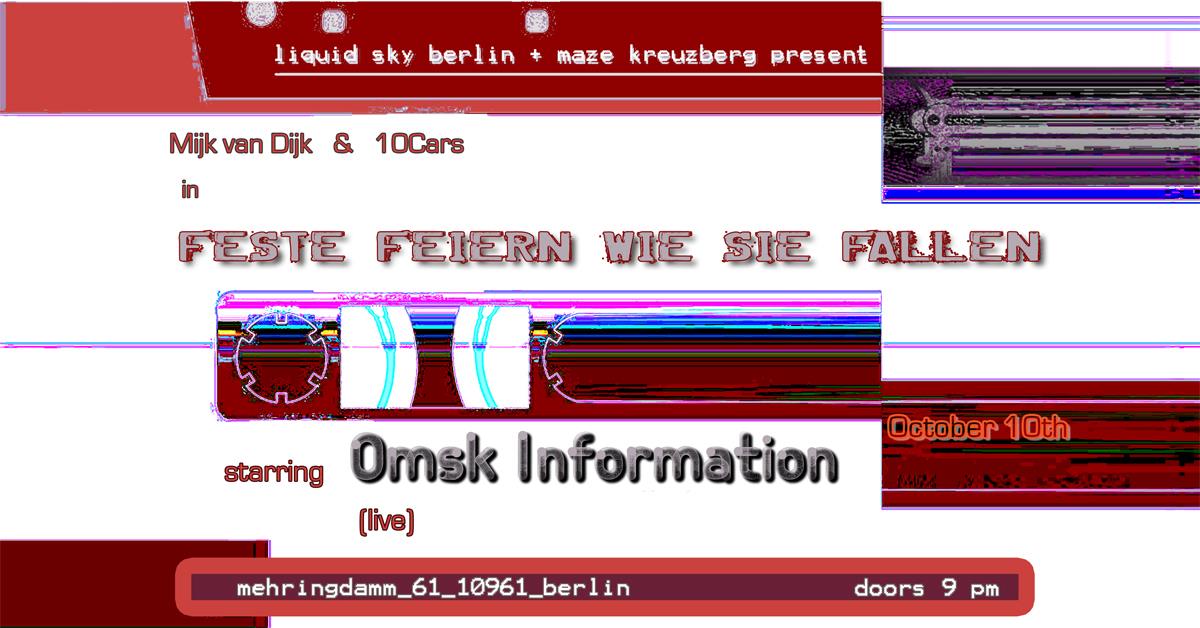 a night full of celebrations
omsk information live – deep dub in the vault of maze
10cars crashes into your walls of perception
new release on djungle fever:
omsk information vs dr. walker – drubble (mijk van dijk remix)
who's gonna be a birthday boy here?
can't touch this!!!
event on resident advisor –> click here