Diese Veranstaltung hat bereits stattgefunden.
lycanthropy
29. November 2018 @ 20:00
Veranstaltung Navigation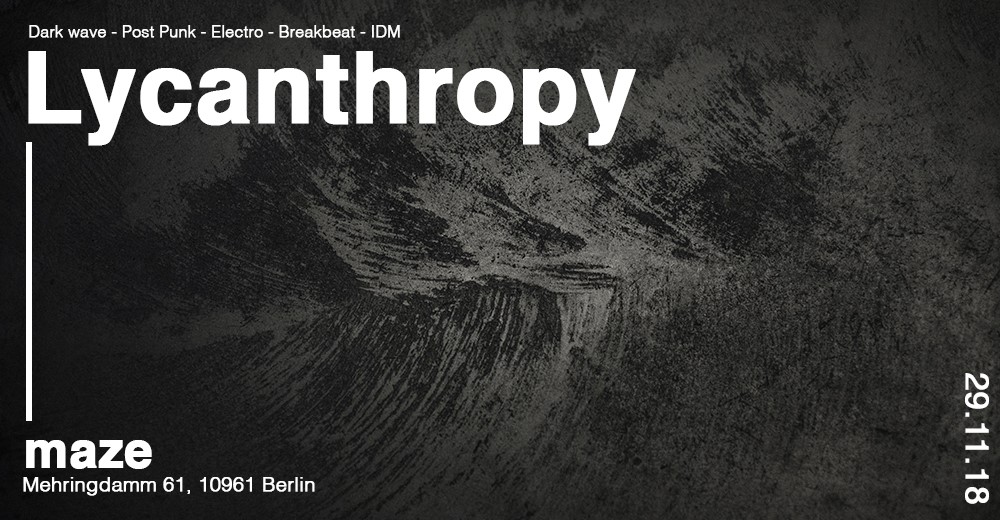 Dark Wave – Post Punk – Electro – IDM
The first recorded Werewolf sighting took place around the countryside of German town Colongne and Bedburg in 1591. An age-old pamphlet describes those shivering moments vividly. Few people cornered a large wolf and set their dogs upon it. They started to pierce it with sharp sticks and spears.
Line up:
– Uma Burel
– Voodochild
– MSG
– Ñ
– Cualquiera
————————-
Free Entrance // 1st drink+2€