Diese Veranstaltung hat bereits stattgefunden.
microlab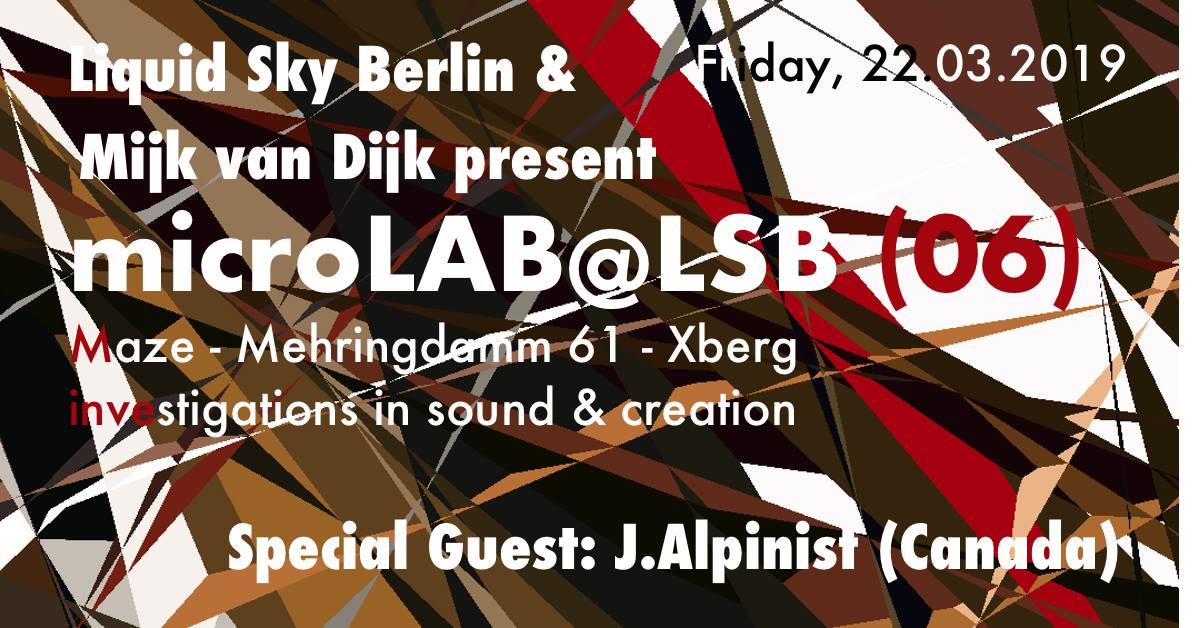 This time we welcome J.Alpinist from Canada.
Improvised modular synth ambient dub composition mixed with precision.
Connaisseurs of modular synths or just great electronic music don't wanna miss this.
The "microLAB @ LSB" is Mijk van Dijk's experimental laboratory for new investigations in sound, creation and performance. With downbeat jams and changing guests, Mijk researches new music, styles and equipment, that he will take on the bigger stage in the forthcoming months.
Join Mijk in his sound garage … every last Friday of the month.