Diese Veranstaltung hat bereits stattgefunden.
microlab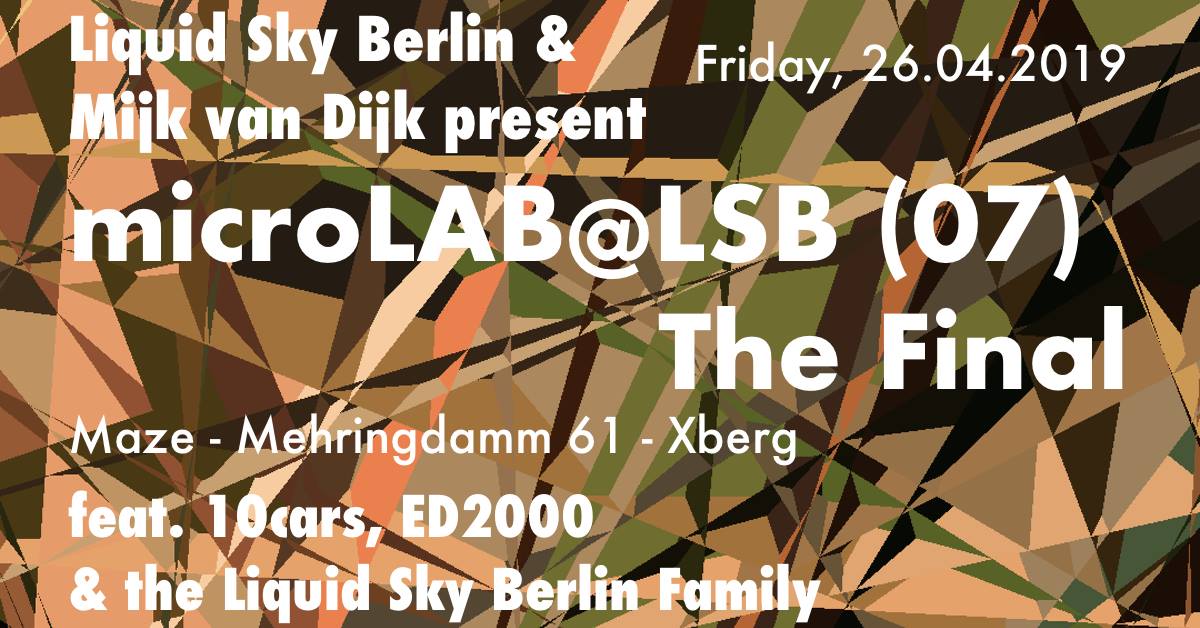 Oh, the seven-times-itch has hit hard:
microLAB @ LSB (07) will be the final edition of Mijk van Dijk's experimental laboratory for new investigations in sound, creation and performance.
I guess we have explored enough and are ready to launch our beats on bigger targets now.
To close the doors of the microLAB in style, we invited the ambient and downbeat guru Ed2000 for a DJ set and 10cars for a live set and are expecting further members of the Liquid sky berlin family for a drink or a jam before we finally slam the doors of Mijk's sound garage at Liquid Sky Berlin – #lsb02 at Maze, Mehringdamm 61, 10961 Berlin.
Take a chance!