Diese Veranstaltung hat bereits stattgefunden.
microlab @ lsb
23. November 2018 @ 20:00
Veranstaltung Navigation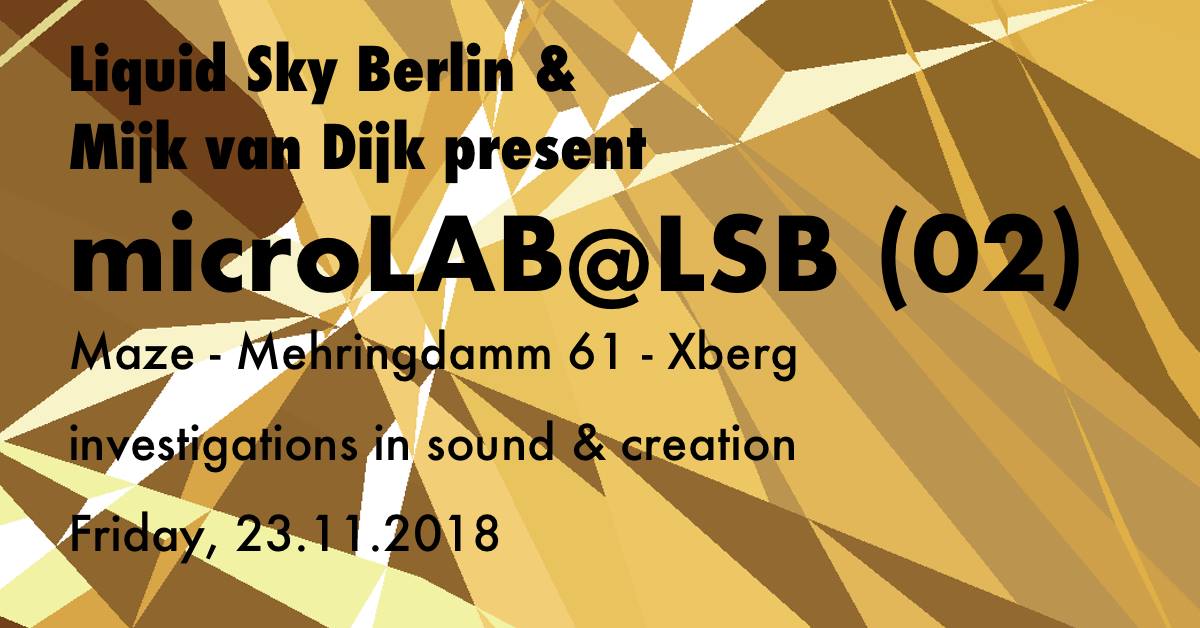 The "microLAB @ LSB" is Mijk van Dijk's experimental laboratory for new investigations in sound, creation and performance. With downbeat jams and changing guests, Mijk researches new music, styles and equipment, that he will take on the bigger stage in the forthcoming months.
Join Mijk in his sound garage at Liquid Sky Berlin #02 @ Maze, every fourth Friday.
Free Entry.
special guests tba