Diese Veranstaltung hat bereits stattgefunden.
microLAB @ LSB
Veranstaltung Navigation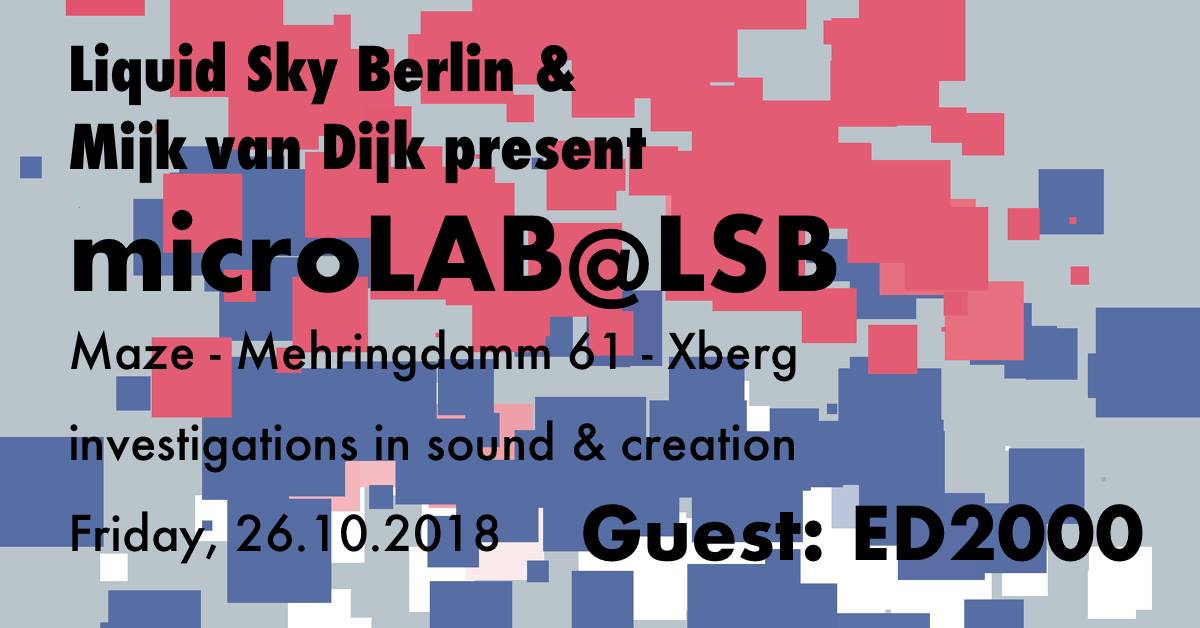 Mijk van Dijk presentzzz
"microLAB @ LSB"
Das "microLAB @ LSB" ist  das experimentelle Labor von Mijk van Dijk für neue Untersuchungen in Sachen  Klang, Kreation und Performance. Mit Downbeat-­‐Jams  und wechselnden Gästen erforscht Mijk neue Musik, Stilen  und Equipment, die er in den kommenden Monaten auf die große  Bühne bringen wird. Besucht Mijk in seiner Sound­werkstatt – jeden vierten Freitag im Monat.
Zu Gast ist Ambient/Downbeat Meister ED2000, ein Sammler und Lehrer deeper und emotionaler  Musik.
====================================================================
The "microLAB @ LSB" is Mijk van Dijk's experimental laboratory for new investigations in sound, creation  and performance. With downbeat jams and changing guests, Mijk researches new music, styles and equipment, that he will  take on the bigger stage in the forthcoming months. Join Mijk in his sound garage – every fourth Friday in a month.
Guest starring the Ambient/Downbeat master ED2000, a digger and teacher of deep and emotive music.