Diese Veranstaltung hat bereits stattgefunden.
oh, excusez moi!
Veranstaltung Navigation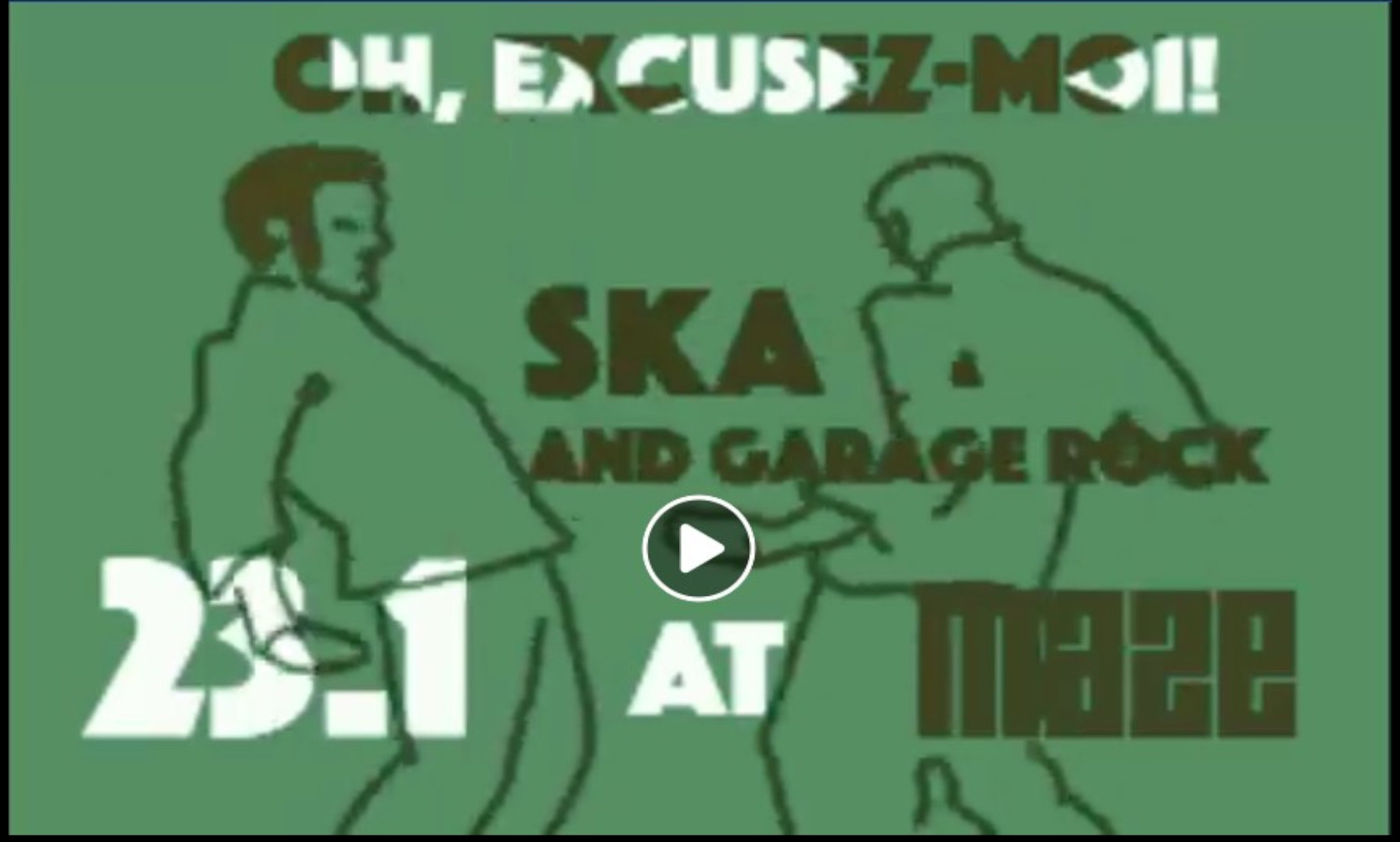 (Oh, excuzes-moi! takes over the maze lounge ever 4th wednesday the month. This time we combine SKA, Rocksteady and Reggae with UK Garage Rock and retro stuff. We welcome every music lover to join us and to listen to some unique and favorite tracks.
DJs:
Selekta Bebek (polepoledub.de)
https://soundcloud.com/polepoledub
(SKA, REGGAE)
Isa Rude
https://soundcloud.com/isarude/rude-brew
(GARAGE ROCK, SKA)
FREE ENTRY
+2 EURO FOR THE FIRST DRINK