Diese Veranstaltung hat bereits stattgefunden.
oh, excusez moi! a it mek!
Veranstaltung Navigation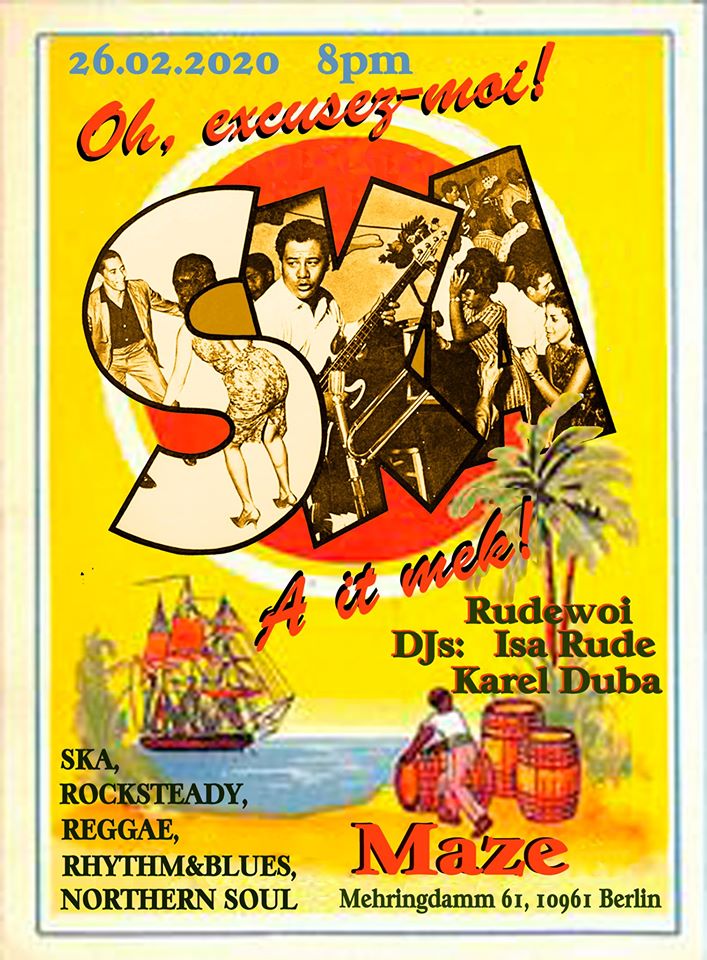 Listen to some vintage sound on our great sound system! Even if you come by yourself, feel free to talk to everyone. Don't be shy and Don't be scared. We always talk about music and we like to get to know new tracks and artists. So join the conversation with someone! Enjoy the night with some good company and a good drinks of our holy bartender. See you on Wednesday!
DJs:
Rudewoi
(REGGAE, ROCKSTEADY)
Karel Duba

(SKA, ROCKSTEADY, NORTHERN SOUL, REGGAE, RHYTHM&BLUES)
Isa Rude

(SKA, ROCKSTEADY, NORTHERN SOUL, REGGAE)
FREE ENTRY
First drink +2 euro for the DJ (if you can't afford it, talk to Noeli or Isa. So we can tell the bar)