Diese Veranstaltung hat bereits stattgefunden.
RAW KIDS and DROOL
10. November 2019 @ 20:00
Veranstaltung Navigation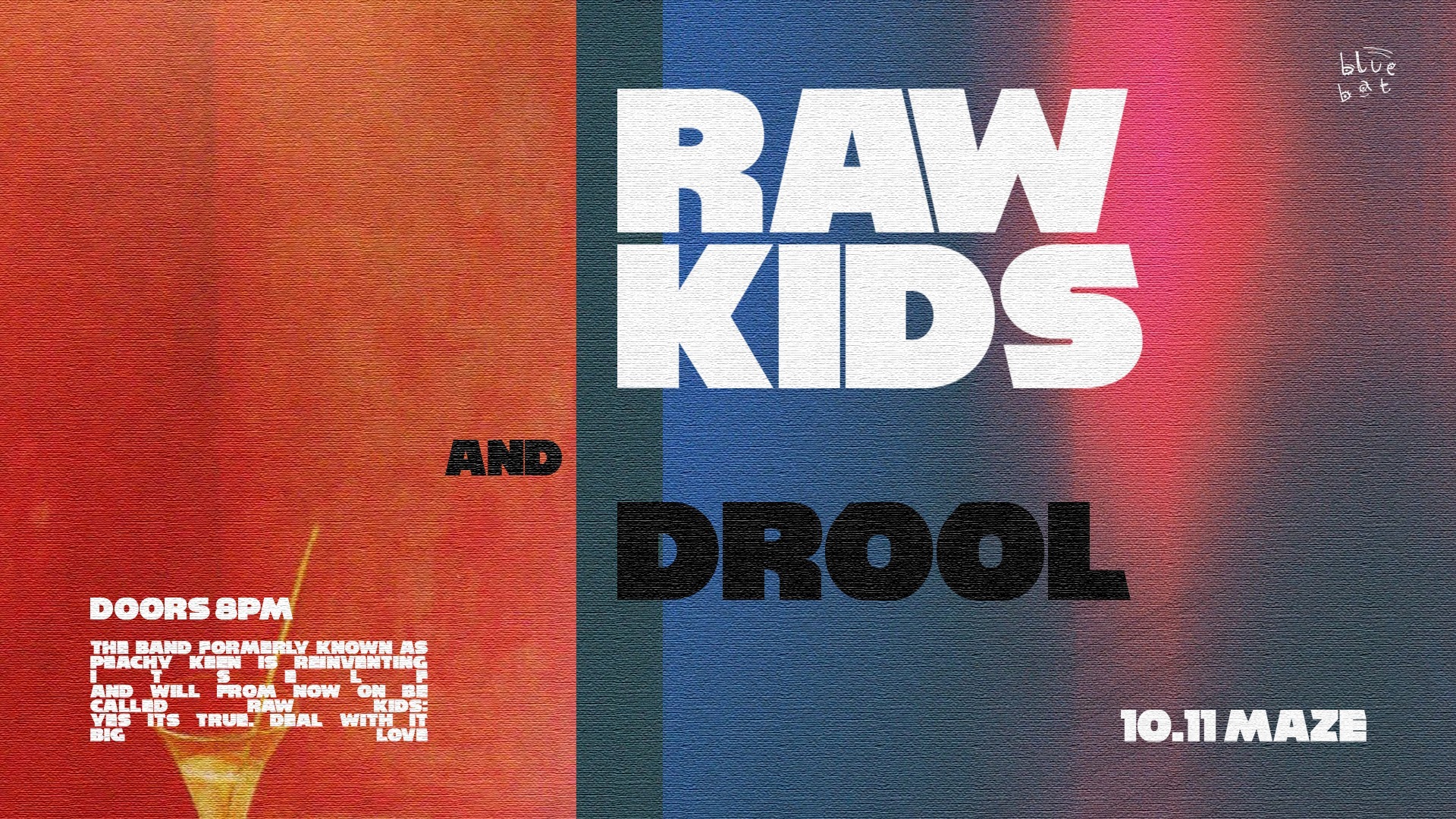 |english below|
PeachyKeen wird RAW KIDS!
Gelebt,gestorben und wiedergeboren.
Manchmal muss etwas Altes weichen, um Neuem ausreichend Platz zu machen. Unsere Wiedergeburt wollen wir natürlich gebührend feiern und das mit hohem Besuch.
DROOL sind auf ihrer Europa Tournee und geben sich bei uns die Ehre.
DROOL – FUN (Single)

Lasst uns den Laden füllen und abfackeln.
Wir lieben euch und freuen uns, wenn ihr zahlreich erscheint und vielleicht noch einige Freunde im Gepäck habt.
xxxxxxxxxxxxxxxxxxxxxxxxxxxxxxxxxxxxxxxxxxx
PeachyKeen becomes RAW KIDS!
We lived, died and were reborn.
Sometimes something old has to give way to make room for something new.
Of course we want to celebrate our rebirth appropriately and with notable visitors.
DROOL are on their European tour and will be hitting our stage.
Let's fill this place up and torch it.
We love you and would be happy if you would come in large numbers and maybe bring some friends with you.