Diese Veranstaltung hat bereits stattgefunden.
peña with special guests – soliklub on tour #3
Veranstaltung Navigation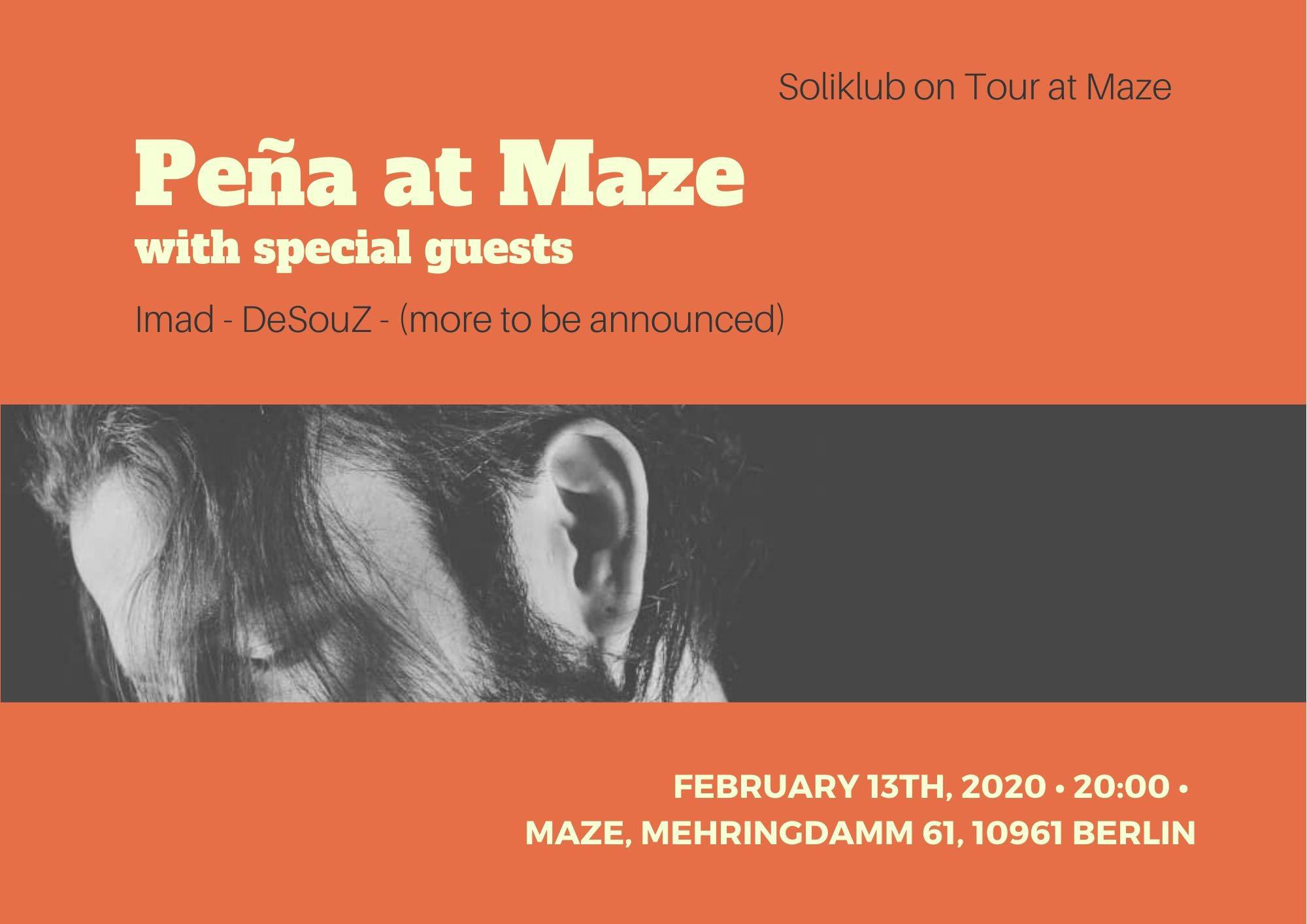 Trust your head & your heart.
Eyes closed, head in the sky…
Big dumb grins on the dance floor; Essential breezy Balearic and tropical biz. Tasty Mediterranean flavors and tasty House pieces to follow the rest of the evening.
Peña touches down for an extended session. Not afraid to push the boundaries of music, Peña can be heard effortlessly bringing together a full range of sounds from all corners of the globe. His extensive digging discoveries and notorious productions have amounted to release his first EP this March with London based label "Satta Records". Peña will be given the room for a longer slot with Desouz Imad (more to announce) setting the mood from the start.
Line up:
"From eclectic passages to the cosmic sunset of life"
Peña has a sensitive taste of music and has obsessively been collecting sounds and honing his craft since years, a percussionist and record collector of old and new melodies.
Peña is now shaping and forming sounds for what will be his first EP.
Imad is a music lover, raver, DJ and producer from Berlin, who puts together anything with a 4 to the floor that resonates with his energies. His mixes are Inspired by the sounds of 90's New York City as well as the deeper shades of house from Berlin. He takes his favourite dancefloor moments and compiles it into one journey behind the decks.
Desouz is a french Dj based in Berlin. He started his journey in Montreal alongside the big family of Kizi Garden Records. Passionate about music and records, he likes to travel between jazzy house beats, disco and raw house. Always in search of sounds, inspired by friends to enter in the House.
***
https://www.residentadvisor.net/events/1383292