ST. VITO Experience dance floor concept launch + remix kultuned varieté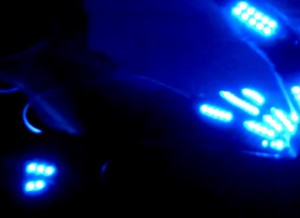 We are happy to announce the launch of ST. VITO Experience's interactive dance floor concept!
This is a world-first; interactive technology for the dance-floor, with light costumes following the concept of ST. VITO Experience.
Come to enjoy a night of diverse performances and live music, which will close with a completely unique party experience.
With St. Vito Experience you will be able to interact with the live sets of the music producers, literally embodying music by co-creating a unique light and music show in real time!
We Introduce: REMIX -Kultuned Varieté- with many different artists, from contemporary dance to circus.
The after-show party will be with
Projekt Gestalten (Live set) + Nunumba (Live set) + DJ Chamigo Hukleson + DJ Papa Noah & Oracle
Projekt Gestalten

Chamigo

Papa Noa /Orakle

PROGRAM:
21.30 contemporary dance, acrobatics, contact juggling, modern tango & edgy performances.
00:00 Live Music + touch the light with St.Vito + after show party until you can't dance any more.
We look forward to sharing this great moment for our project with you!