Diese Veranstaltung hat bereits stattgefunden.
suspension x mina
Veranstaltung Navigation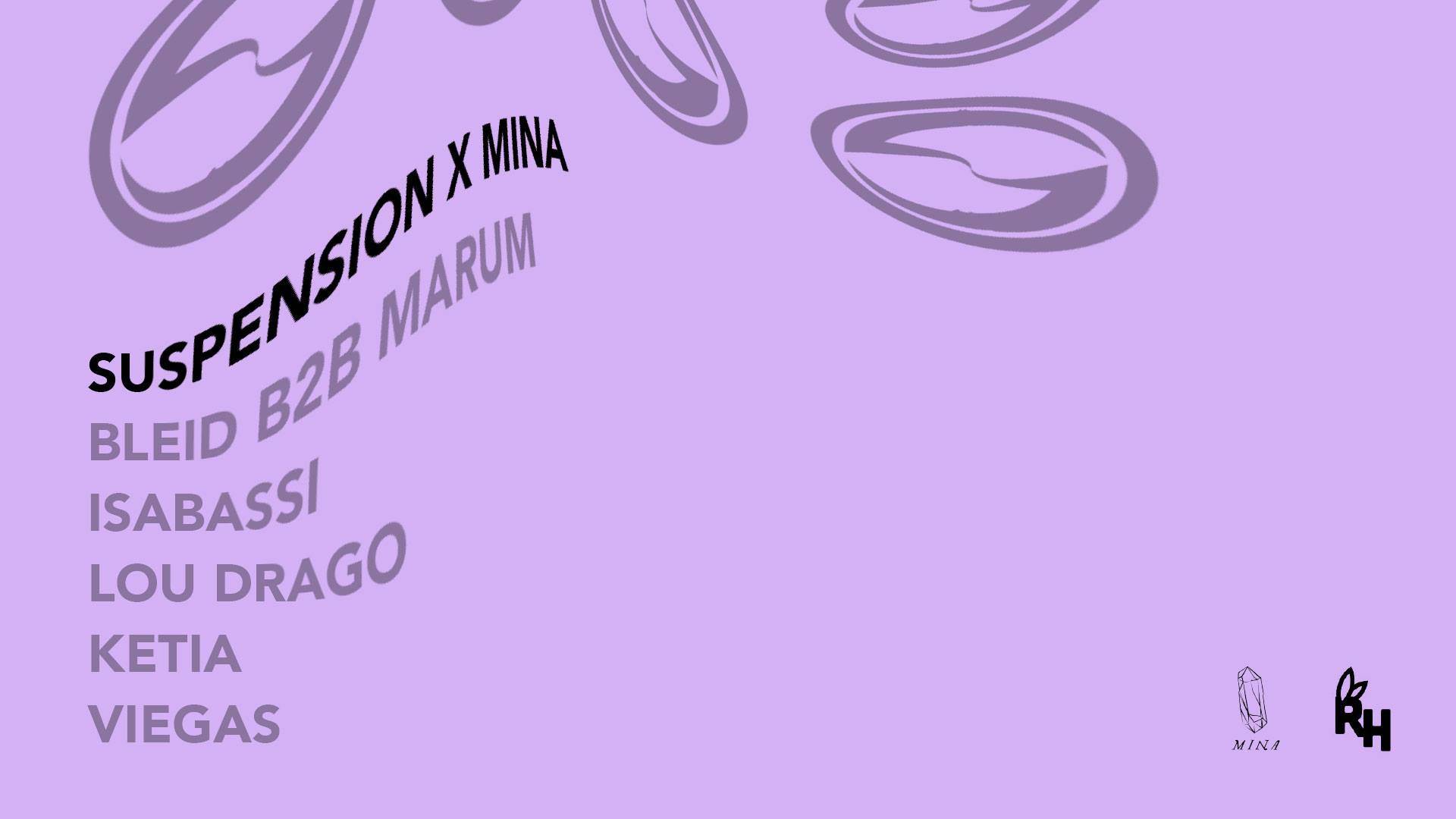 First suspension night in Berlin, in collaboration with mina
www.minasuspension.com
BLEID b2b marum
Isabassi (live) – [Hölle, suspension]
Lou Drago
ketia – [Kit Ket, mina]
VIEGAS – [mina]
suspension is an agency and forthcoming label, based between Lisbon and Berlin, focusing on multidisciplinary collectives and artists, whose activities intersect through music production and DJing, and performance, visual and digital arts, critical thought and curatorial practice, aiming to suspend genres and the status quo.
Initiated by marum and BLEID, both residents of the queer feminist sex party and collective mina, suspension intends to promote artists who develop unique work, yet united by a curiosity and ethics in their artistic practice.
suspension holds event series, inviting artists from our roster along with various other guests who contribute towards a renovated sense of urgency in the electronic music and clubbing scene. These events showcase artists and collectives through DJ and live performances, workshops, screenings, debates and dance conviviality.