Diese Veranstaltung hat bereits stattgefunden.
the heavy riffs foundation #2
20. November 2019 @ 19:00
Veranstaltung Navigation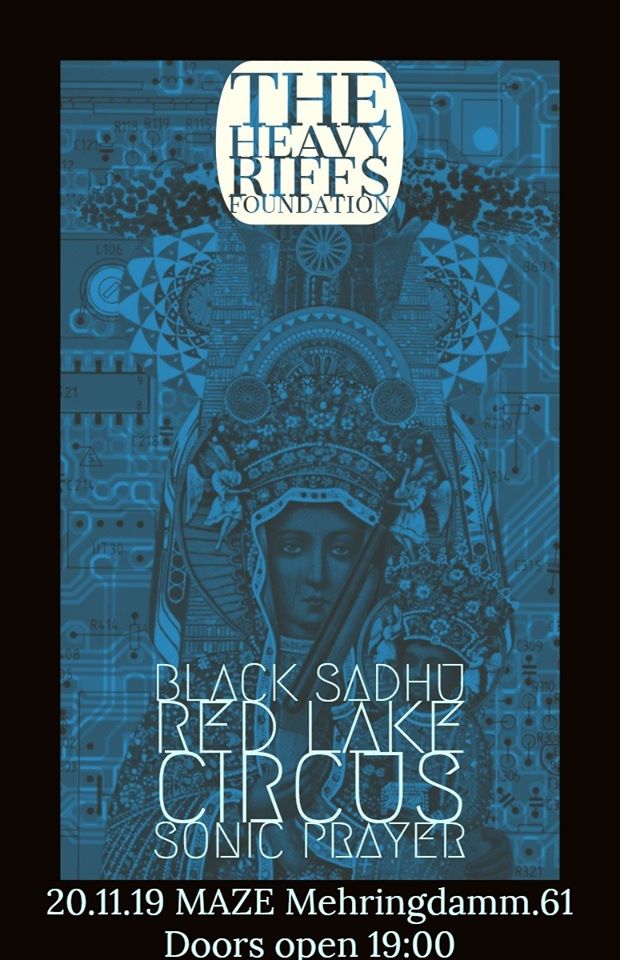 We invite you to the second edition of the Heavy Riffs Foundation!
HEAVY SONIC NIGHT !!!
Doors Open 19h00
Concert starts at 20h00
Berlins heavy Doom coven open the gates to deeper grounds and inner paths. Be ready for a hypnotic and intense ritual of Drone and Doom. Combining elements of world music with dark psychedelia and spacey interludes, Black Sadhu chants its apocalyptic chorus for the dying days of planet earth. Haunting melodies reign over epic riffs and dark mystic spells, inducing a heavy possessed state of trance.
***** *****
Sonic Prayer is a power trio based in Berlin.
Sorrounded by high wattage
fullstack amplifiers, the band delivers a wall of sound
characterized by the hypnotic nature of the songs. The
repetitiveness of the loud fuzzy riffs and the searing
psychedelic solos takes the listener into a meditative
state of mind and the live experience provides a low
frequencies loud bath.
***** *****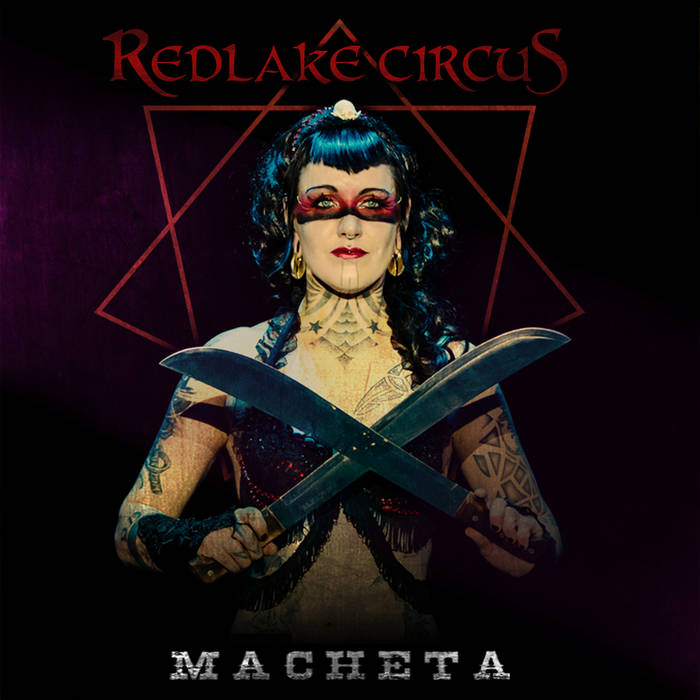 Redlake Circus is a Berlin based Psychedelic Hard Rock band whose theatrical performances have been igniting stages worldwide, becoming rapidly a must seen live act.
" For some moments it reminds you to the progressive dynamics of Tool and this sonic walls of Pelican, definitely one of the best bands of the Rock scene"
– Ivan Nieblas "El Patas", Stoner Nation
" Redlake Circus is an absolute must even for those non Hard Rock fans. "
– Newcomer Szene, Germany.
Redlake Circus is currently working on the production of their upcoming album , to be released by Spring 2020
***** *****
Artwork made by Martin Tri Cederlund !
go check his work here : www.instagram.com/martintricederlund
Details
Datum:

20. November 2019

Zeit:

19:00

Veranstaltung-Tags:

bar, Berlin, black sadhu, Bühne, heavy, heavy riffs, keller, Konzert, Kreuzberg, live, martin tri cerderlund, Maze, mehringdamm, metall, mindbending freestyle music, musique concrete, psychedelic, psychedelic metal, redlake circus, riffs, Rock, sonic prayer, Stage

Webseite:
Veranstaltungsort
Maze

Mehringdamm 61




Berlin

,

Berlin

10961

Deutschland

Webseite:
Veranstaltung Navigation