Diese Veranstaltung hat bereits stattgefunden.
the moon told me to dance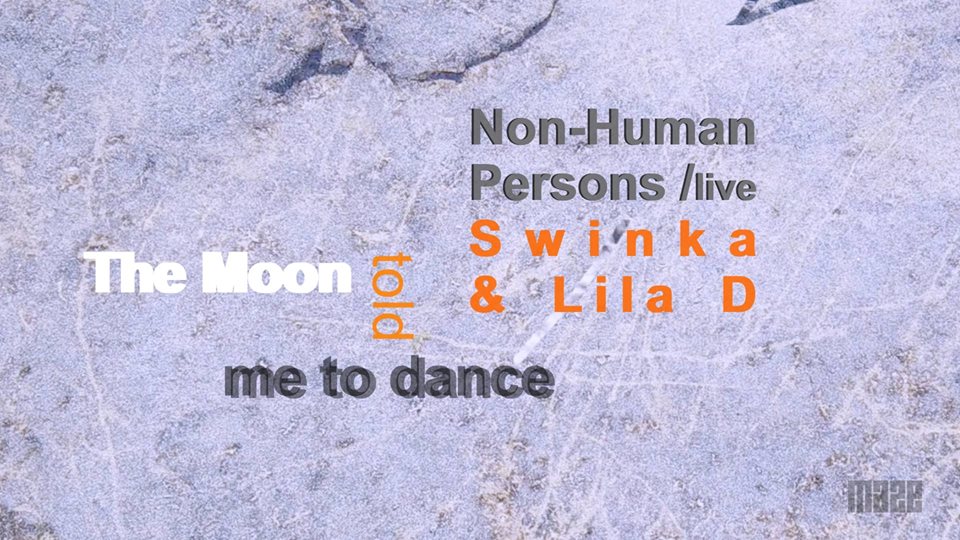 The moon is a loyal companion.
It never leaves. It's always there, watching, knowing us in our light and dark moments, changing forever just as we do.
Every day – a different version of itself.
*
***
*****
***
*
Swinka spins warm and sophisticated tracks, that open up space and brighten the atmosphere. Far from being mere successions of monotonous and homogenous music, her sets characterize an expressive playfulness and her joy of mixing the different styles of electronic music: From techno to dub techno, from tech house to minimal. By bringing her driven, vibrant and communicative sound to the clubs, she provokes the crowds to move and move on.
*
***
*****
***
*
Berlin's Non-Human Persons returns with moody and surreal electronic songs. Built around electric synths, shifting drum patterns and Non-Human Person's melodic vocals, the spacey bit is another stellar offering from the bold and unquestionably brilliant creative.
Atmospheric and hypnotic electronica has been the foundation of her sound for the past few years.
*
***
*****
***
*
Valeria is considered by many Mexico´s top dj, being one of the only few Mexican female artists to release her own music in European labels as well as her own.  in the year 2005 she met Jerga and together they started producing under the Signal Deluxe moniker, together they have toured all over Europe-Signal Deluxe's intoxicating blend of dark electro, luringly ominous techno and experimental house beats, has been tearing up all the right dancefloors, in Berlin and beyond, since making the city home, late '14.
*****
*****     *****
*****     *****     *****
*****     *****
*****
live-visuals by kakita // xtractror.tv
http://kakita.x-tractor.org/
find out more … on facebook