Diese Veranstaltung hat bereits stattgefunden.
The Open Stage Festival
Veranstaltung Navigation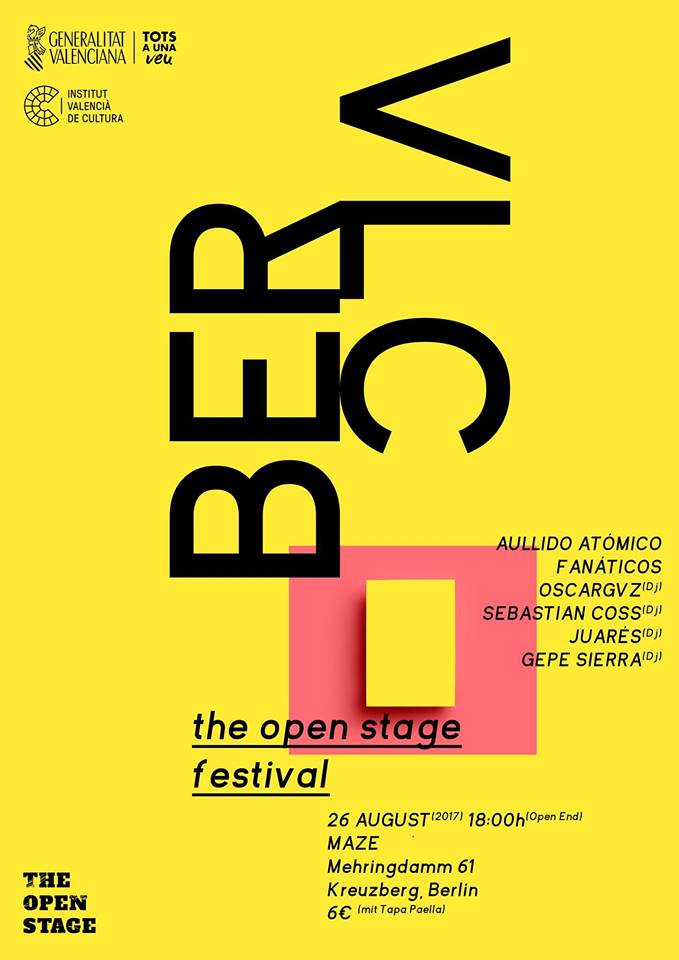 ¡BOOOM SHAKALAKA!
On August 26th, The Open Stage Valencia and The Open Stage Berlin will be launching our first international festival in Berlin – the place to be!
Aullido Atomico and FaNaticos will be in charge of putting the orange dyes to the event, and the Berlin rhythm will come from the hand of Oscargvz, Sebastian Coss, Juarés and Gepe Sierra.
From 19h till you drop enjoy the groups of the current musical panorama of Valencia and Berlin.
————————–——-
¡El próximo 26 de agosto The Open Stage Valencia y The Open Stage Berlin lanzamos nuestro primer festival internacional en Berlín!

Aullido Atomico y FaNaticos serán los encargados de poner los tintes naranjas al evento, y el ritmo berlinés vendrá de la mano de Oscargvz, Sebastian Coss, Juarés y Gepe Sierra.
Desde las 19h hasta que el cuerpo aguante disfruta de los grupos del panorama actual de Valencia y Berlín.