Diese Veranstaltung hat bereits stattgefunden.
the recap of krautrock
Veranstaltung Navigation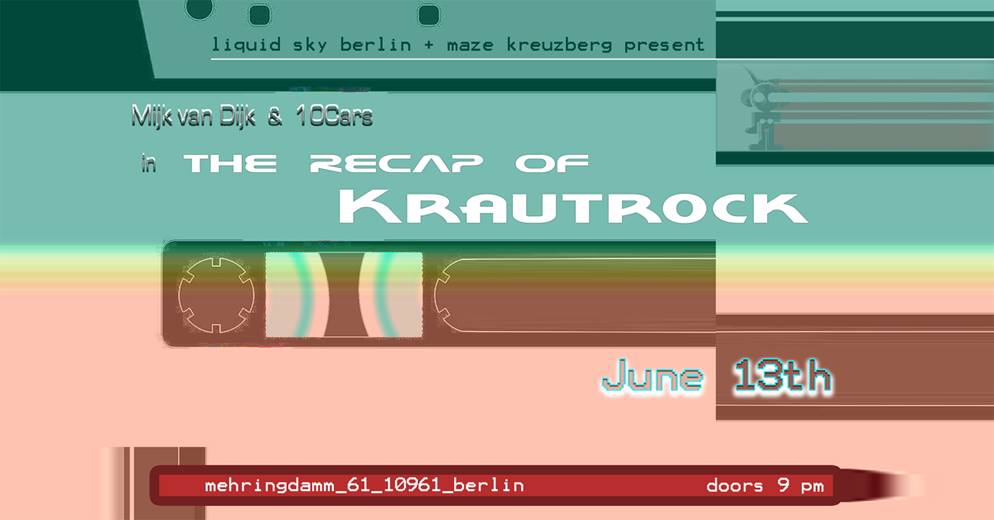 Hallogallo, my dear friends.
Liquid sky berlin + Maze Kreuz Berg want to take you on a journey to a time, when music from Germany was strange, dangerous, daring, experimental and – Krautrock!
Join your audio pilots Carsten Thorwald and Mijk van Dijk on a trip back to the birth of the track, more than 40 years ago.
This and all kinds of new sounds, as long as they taste like Kraut.