Diese Veranstaltung hat bereits stattgefunden.
Vetternwirtschaft
21. November 2015 @ 23:55
Veranstaltung Navigation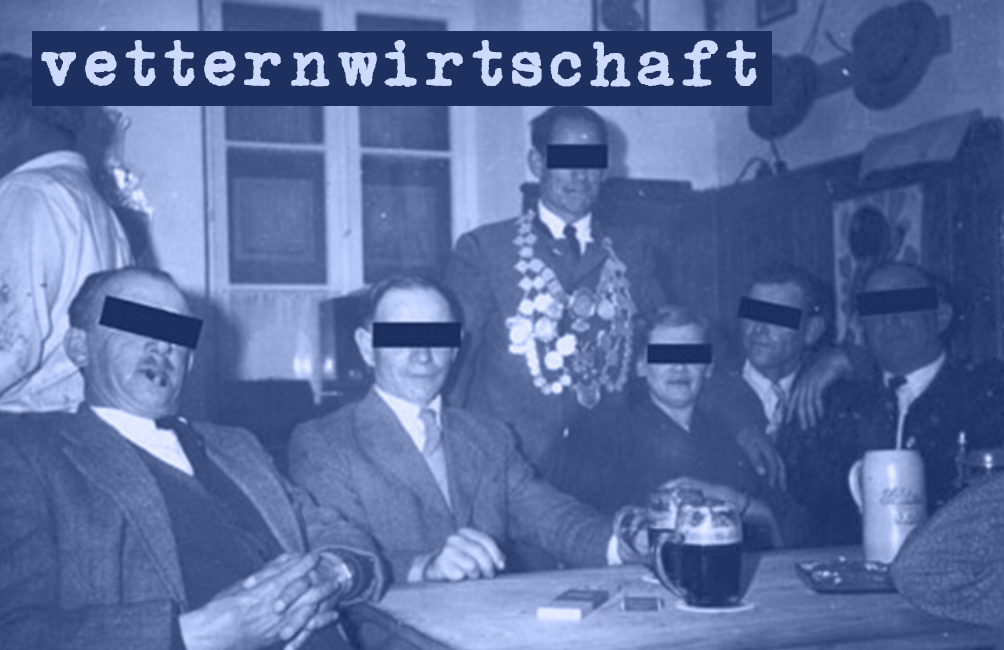 So! Jetzt is Form im Schacht!
Feiern ist angesagt – und zwar ordentlich! Führt halt kein Weg dran vorbei … wohin auch … Hier spielt die Musik – und die ist ja bekanntlich mehr als nur essentiell.
Besonders für unsere heutigen Tonakrobaten, denn was sonst sollte Ihr kleinster gemeinsamer Nenner sein, wenn nicht die Essentialität Ihres musikalischen Schaffens.
Weniger als b2b-all night long wäre mit Sicherheit nicht angebracht…darum machen wir das heute auch genau so! So! Schicht!
Just Form (5vor12afterhour)
H.Schacht (Samuvar)
Having started early in his musical life with piano lessons at the age of eight, he became part of various jazz bands in cologne as guitarist in the late nineties, quickly followed by first life acts as an electronic musician.
after moving to berlin around the year 2000, he released his first records, which were highly acclaimed and used on official mixtapes by Detroit-legend Larry Heard.
Since then he is busy playing DJ-gigs in berlin and Germany, international bookings brought him to cities like Amsterdam, Lissabon and Warschau.
various record-releases on the german label SAMUVAR accompanied his work in the local techno-scene of berlin, where he is known for long DJ-sets with a deep, spiritual and always pushing sound.