Diese Veranstaltung hat bereits stattgefunden.
Vetternwirtschaft
18. September 2015 @ 23:55
Veranstaltung Navigation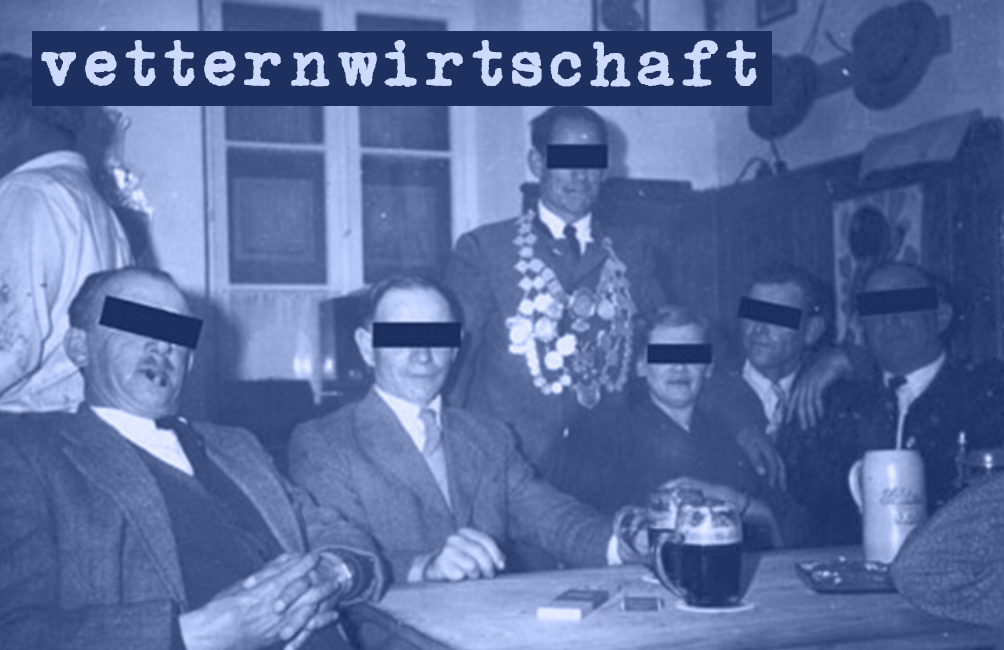 Ein wenig ausserhalb der Reihe, ein wenig dies und ein wenig jenes, ein wenig anders…
…aber trotzdem mit dem selben Anspruch wie sonst auch.
2 famose Künstler geleiten durch die Nacht. 2 Ausnahmetalente mit Ihrem ganz eigenen Stil. Beschreiben wir Ihn einfach mal als "Dubtechno driven, grooving Techno"…immer schön nach vorne, aber bitte entspannt dabei

Aber macht Euch besser selbst ein Bild – seid bereit und öffnet Euch für einen Sound, den Ihr so nicht überall findet – den Ihr aber künftig suchen werdet.
Wir präsentieren Euch:
REFLEC3T ( :vorWien )
Born in the 80s, he was early influenced by electronic sounds. first contact with music as drummer in a postpunk band. still in love with pure rhythm he discovered the world of electroclash and techno. since ten years djing with vinyl is one of his passion.  In recent years, he was always more interested in deep and dubby Techno. but because many producers don't release on vinyl, the combination of digital files with records was necessary.
TAZMANIA ( Carambolage/:vorWien )

Tazmania's love for techno music started in 1999 and so begun the event Carambolage, held in underground, illegal places in and around Berlin. Always supporting vinyl, Tazmania's sets bring us dubtechno, industrial and old school techno.