Was sagt man dazu…ein Musikerlebnis hoch3.
Auch für unseren Anspruch ein ganz besonderer Leckerbissen. Ausgewogen, kreativ, dynamisch und extatisch. Was will man mehr – Genies, die nichts weiter wollen, als Euch eine geniale Nacht zu bescheren…
Eure Reiseführer sind:
Turmspringer // Tonkind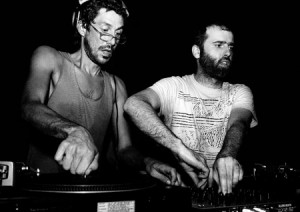 At the first blush it becomes obvious, Edgar Peng and Didier de la Boutique are deeply rooted in Funk & Soul, Jazz and Afro Beat, in general the whole topic of Black Music played an important role in their musical imprint. Their musical taste, background and not at least their individual vinyl collection made them stick together as a DJ and producer team.
Bee Lincoln // as usual
With a scientific approach and an artistic perspective, electronic music has become a mission in Bee Lincoln's life. Mainly he feels like an ambassador of this subculture, which expresses in being a passionate DJ, producer, event manager, writer and thinker.

Turnip // süßsauer