Diese Veranstaltung hat bereits stattgefunden.
voyager
14. Dezember 2019 @ 20:00
Veranstaltung Navigation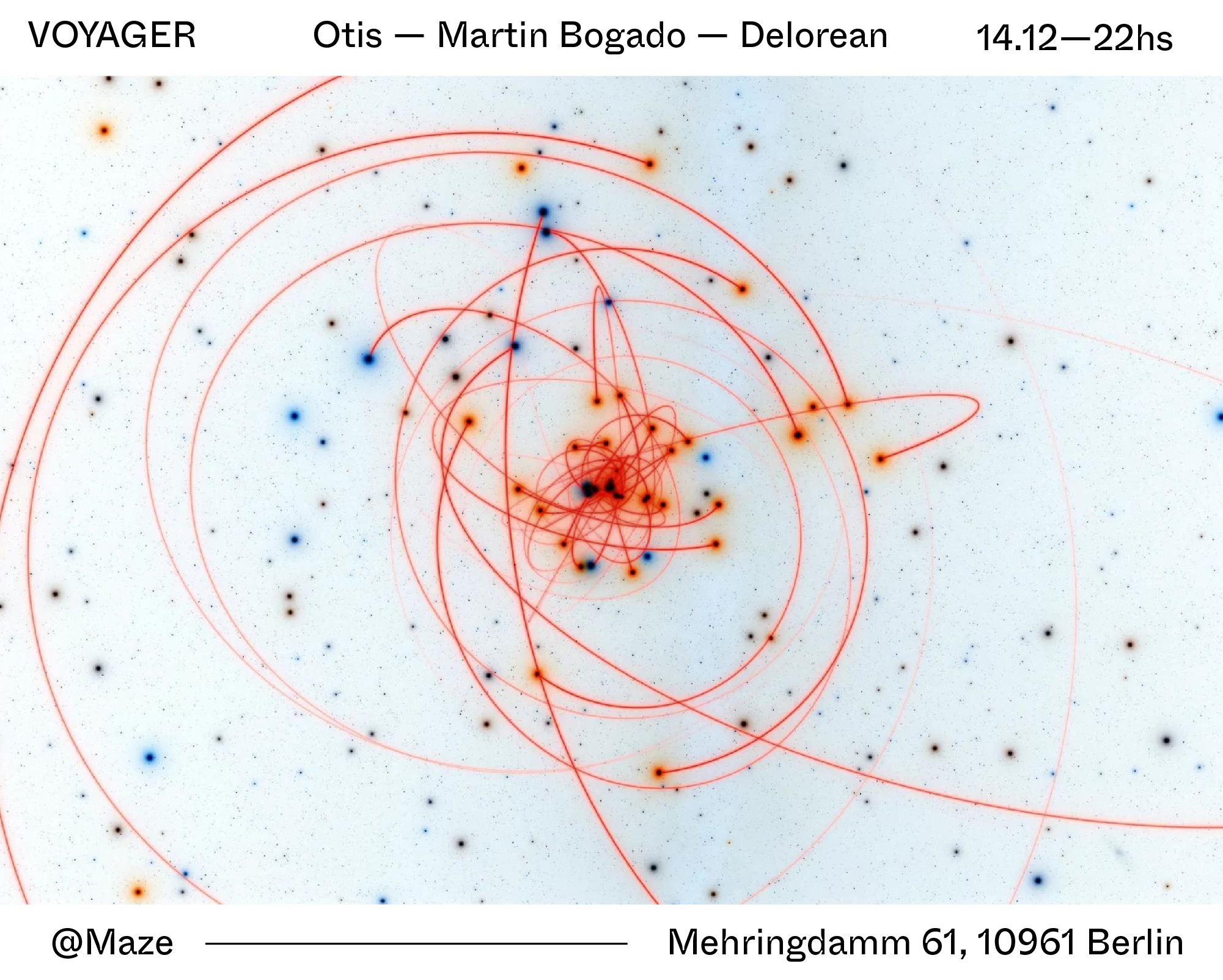 For the last Voyager of 2019 we are pleased to welcome Otis. The italian fella who is rapidly gaining a solid reputation in the Berlin underground scene with his live set and fresh productions. Followed by one of the residents of Pulse Club, Martin Bogado from Paraguay. He has been based in Berlin during the past 6 months while touring around some cities from Europe. His passion for records and exquisite taste in music creates a warm atmosphere every time he performs.
Make sure not to miss this one. Expect outer space music and good vibes as usual.
Art by: Gaspar Iwaniura Lorge