Diese Veranstaltung hat bereits stattgefunden.
voyager
Veranstaltung Navigation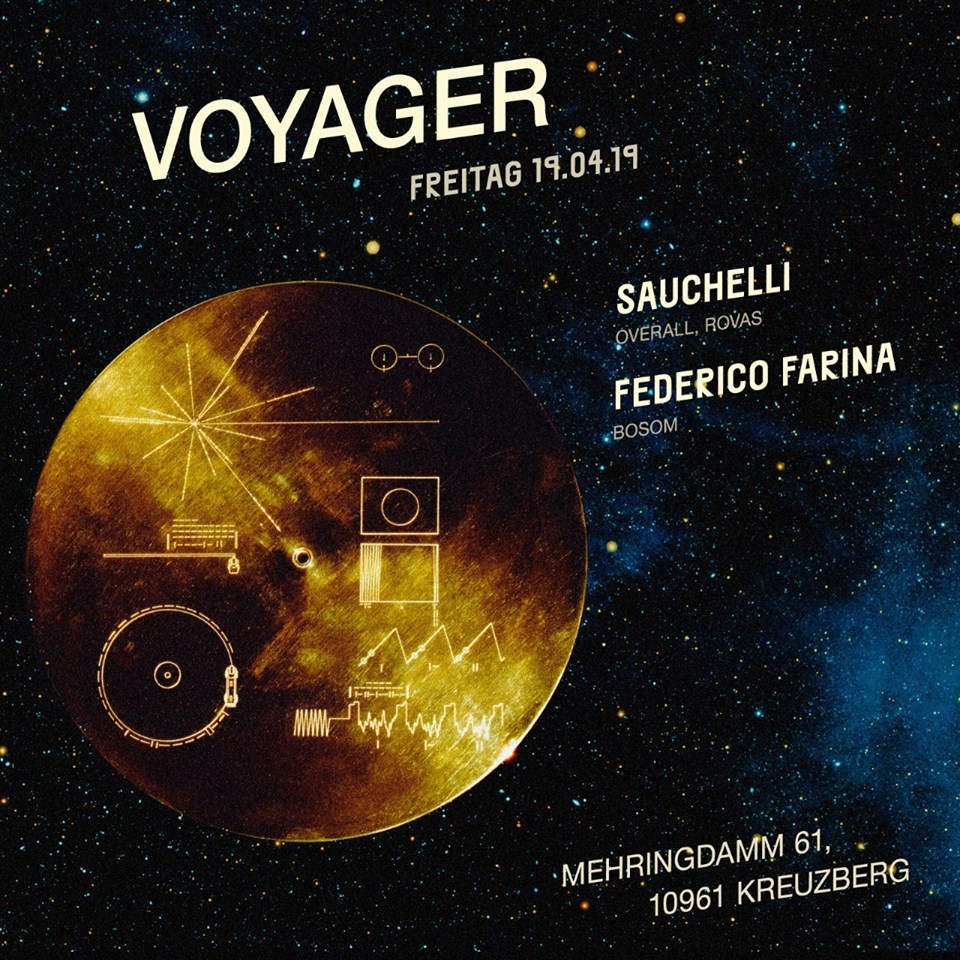 The Voyager 1 has been launched into space in 1977 including two golden records aboard containing sounds and images selected to portray the diversity of life and culture on Earth, and are intended for any intelligent extraterrestrial life form, or for future humans, who may find them. The records are a sort of time capsule.
The spacecraft will be encountered and the record played only if there are advanced space-faring civilizations in interstellar space, but the launching of this 'bottle' into the cosmic 'ocean' says something very hopeful about life on this planet.
Jump in and join us on on this musical journey with one universal language.
– LINEUP –
Sauchelli (Rovas, Overall)

Federico Farina (Bosom)

Art by Gaspar Iwaniura Lorge