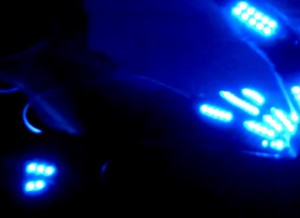 Berlin has a tired and played-out reputation as a hotspot for creativity and hedonism. Herds of middle-class kids, like me, flock here to live out their bohemian artist fantasies. Berlin has a place for them all: wannabe software startups with no plan to ever make money, photographers with nothing but an SLR and an Instagram account of Soviet-era buildings, and performers who pay to be on stage. At least until their savings run out; with this glut of talent it's a buyer's market, and there's little funding in Berlin, even for the top professionals.
However, Berlin is an established clubbing and entertainment stronghold. There are many entertainment and training venues which are spacious, cheap and easy to hire, with open-minded staff who are keen to experiment. For example, Maze wants us launch our new technology concept on a Friday night (ST. VITO Experience dance floor concept launch), even though it's something completely new. And they are willing to have me vent this polemic on their blog.
In terms of creative talent, amongst the dilettantes, there are plenty of gems: young up-and-comers still in school, creative professionals who want to experiment in their spare time, and Berlin-based performers who tour abroad; a whole lot of disorganized, professional-grade creativity, with no major funding to pull their energy into line.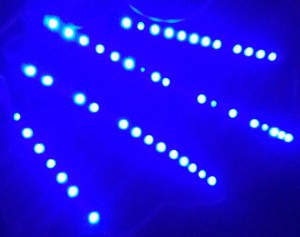 I'm a freelance software developer, and I've been surviving in Berlin for the last 3 years, working on different art projects. This is what I've discovered along the way.
I get by off the crumbs that are too small for the big players: working with small creative businesses and technology artists. I find this work more interesting, plus I get to say no to projects which don't sound worthwhile or fun. I code while my co-workers are putting on stage makeup, and have gallery exhibitions with my code.
Among other interesting projects (software for internet artists to perform their work live www.wj-s.org, and online creative movie production www.mydesktoplife.org), I am co-producer of ST. VITO Experience – a technology, music, and dance performance project. It only started a few months ago, but we are already playing a lot of clubs and festivals around Berlin and Europe. We mix up performance, dance, music, costume design, and the wildest technology and software ideas I can pull out of my head after 25 years in the industry. I doubt we could find the people we need so easily outside Berlin.
Berlin can be a hostile place if you aren't willing to adapt, but it can change you so much you could never live anywhere else. Maybe I'll end up like Anklepants – a fellow Australian who has spent even longer in Berlin:
I write a blog on running a small business over at www.disconnectionist.com. I write more about the nuts and bolts of running a business, but this time I will cover doing business from a creative perspective. These are the rules I try to hold myself to in order to survive in Berlin.
Money should always flow to the artist
If an artist is paying to present their work, it is a vanity project; of interest only to themselves. You know the world needs something when it is willing to pay for it; this goes for software, performance, art, and even charity work.
If you think hiring a professional is expensive, try hiring an amateur
Pay a lot to hire good freelancers who get things done right the first time. These people can read your mind: the first iteration of their work needs a couple of tweaks, the second is perfect.
Stick to your role.
Everyone thinks they are a "creative person". However, people will do better at their chosen profession, the trade they have dedicated their whole life to, than you ever would. Don't push your amateur "creative" input onto a project, or it will sink under a load of substandard rubbish, without a coherent direction. Let professionals do what you are paying them to do without hindrance.
I once wore glittered platform heels and lipstick for a gig, because the creative director told me to. If you are technical lead, you have no opinion on the dramaturgy. If you are a dancer, do not question the choreography. And trillions of dollars would be saved if only software engineers made decisions about software engineering; not managers, not marketing people, not CEOs.
Picking partners
Business and life in Berlin has been good for the last few years, but I was tired of coding in cafés by myself. I was missing a team. I started writing my blog to see if there was anyone out there. And then I found Alma.
I started helping her out on her project for a bit of fun, then I went along to support her at a meeting, then we were up all night writing proposals together, sharing a laptop and sharing a brain, bouncing ideas, laughing, dreaming, arguing, dancing, partying. Now when I am working on my own I find myself imagining what she would be telling me. Amazing, talented people started being attracted to the project, and I have finally found the crew I had been yearning for, in bucketloads.
Like any relationship: don't listen to what people are saying, look at what they are doing. Start with a small contribution. If someone gives back something, do a bit more. Don't commit large amounts of time or money until your potential collaborators have done so too.
Beware of people who quickly boast about their connections: those with real influence usually shut up about it, because they are tired of being swamped by sycophants.
Protecting your ideas
I am not an IP lawyer, but patents, trademarks, and copyright are useless for protecting ideas. You can patent a process or invention, and copyright the exact form of a work, but anyone can take your idea. The solution isn't to be protective or overly secretive, but to just keep innovating. It doesn't matter if someone copies your work: you should already be working on something better. When they finally present their version of your work, it will look old and unoriginal, and your new work will already be a step ahead.
Be nice
Only work with people you trust. Always look for a solution which will keep everyone happy. Try to make sure any money that anybody pays or invests in you has a good chance of being made back for them quickly. And, if after all that, anyone tries to screw you, then do what it takes, no less and no more, to exact justice. If they aren't playing by the rules, their business is probably weak or failing already and your business will be able to run rings around them. Just keep it civil and explain your actions – don't burn bridges.
Writing online
If you are writing online and don't want it to be buried in your newsfeed, unliked and unnoticed beneath a pile of animal videos, make sure it has some value for the target reader. More importantly, try to make it controversial, and over-generalise so that the Internet will whip up a comment-storm refuting or supporting you. Getting your own Reddit thread is the holy grail.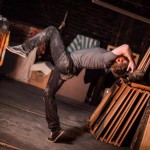 If you want to hear more of this, you can find my stuff on Twitter @JamesSHudson, or www.disconnectionist.com.